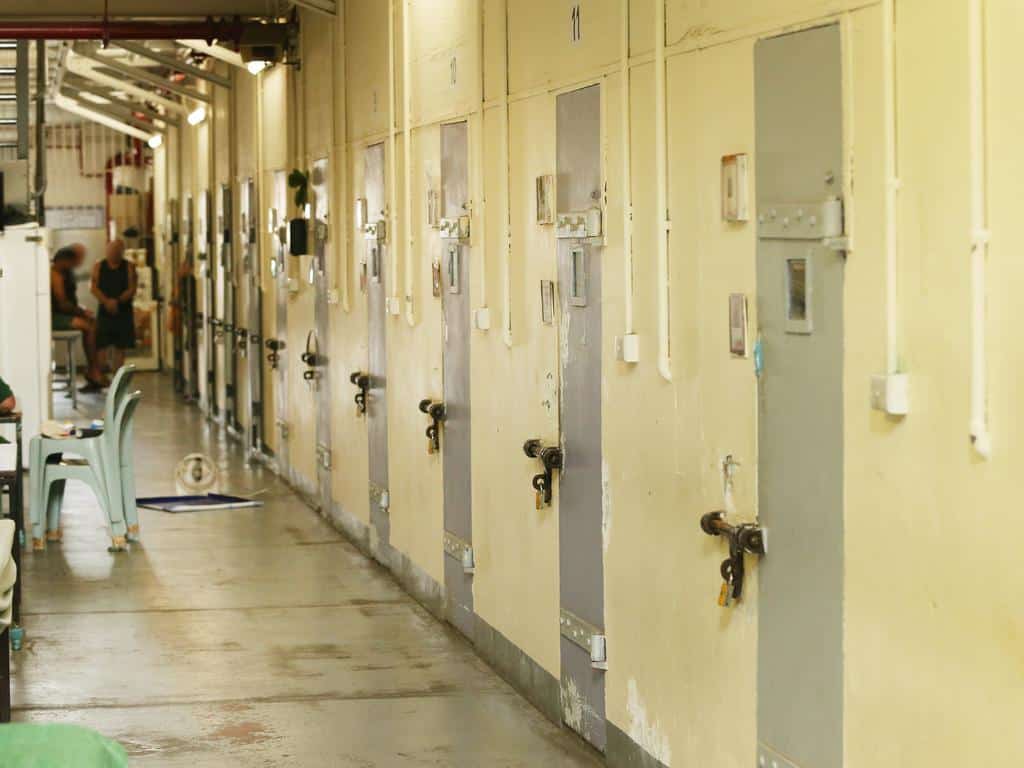 The of sport rugby league is never short of controversy and has a reputation for producing some very naughty players. It is time to look at some of the more infamous league players who ended up spending time in jail for their transgressions.
What Rugby League Players Have Been To Jail?
Rugby league players who have been to jail include Matt Lodge, Jarryd Hayne, Martin Kennedy, Manu Ma'u, Michael Gordon, Akuso Junior Paulo, Craig Field and John Elias.
Matt Lodge
Matt Lodge is a 25 year old NRL prop who plays for the Brisbane Broncos. Back in 2015 Lodge was on holiday in New York when he became heavily intoxicated and went on a rampage.
Lodge started abusing two random German tourists who he encountered on the street. As they ran away from him into their apartment building, Lodge followed. A man came to the Germans' assistance but Lodge headbutted him and broke his nose.
Lodge then managed to break into the couple's apartment and proceeded to smash furniture and punch holes in the walls. The couple was terrified and were worried Lodge was going to harm them and their 9 year old child.
The Brisbane prop only stopped his violent rampage when he was subdued by police and taken to Riker's Island Jail in New York. A few nights in Riker's Island managed to calm Lodge down. Lodge was originally looking at spending years in jail after being charged with felony burglary but managed to have the charge reduced to a misdemeanor assault after pleading guilty.
Manu Ma'u
The New Zealand hardman grew up tough in Auckland and was a street gang member in his youth prior to his NRL career with the Parramatta Eels. He said he loved the power of rolling around with a gang and found street fighting great fun.
Ma'u was known for causing all sorts of mischief on the streets of Auckland in his youth. His gang, JDK was known for robbery, drug dealing and attacking rivals.
What sent Ma'u to prison for almost 2 years was a gang attack on a rival crew. A member of Ma'u's gang had been stabbed so Ma'u and his gang went looking for vengeance. They received word that their rivals were hosting a 21st birthday party and the gangster who stabbed his friend would be there.
Ma'u and his gang turned up at the party and began assaulting all of the guests. They armed themselves with poles, sticks, bats, beer bottles, and knuckle dusters It was mayhem as the party guests attempted to escape. Ma'u and his gang unleashed a vicious beating on tens of guests including the alleged stabber. He suffered some nasty injuries including broken bones
Ma'u was promptly arrested the following day when police turned up at his mother's house at 6 in the morning and dragged the gang member out in cuffs. Ma'u's mother was crying hysterically as they put him in the police car. His wild party assault landed him almost 2 years in jail.
Martin Kennedy
While most rugby league players are jailed for drugs and assaults the former Rooster has been sent to jail for a slightly unusual crime, wildlife smuggling.
Kennedy was found guilty of a range of offenses which included attempting to export shingleback lizards to Sweden, importing alligator snapping turtles and neotropical stingrays from Thailand, and illegally possessing two pythons at his Sydney home.
Kennedy allegedly turned to animal smuggling after his NRL career was over due to performance enhancing drug abuse and owed $25,000 to a friend. His legal reptile breeding business was losing money so he attempted to make some fast money by buying and selling illegal animals.
Kennedy's illegal animal business wasn't very successful either. In July 2016 Aussie customs officers found 24 live shingleback lizards and 10 live dinner-plate turtles stored in cloth bags inside plastic food containers that were headed to Sweden.
A few days later, Kennedy hopped on a plane to Thailand and attempted to smuggle 68 snakehead fish, 23 Chinese soft-shelled turtles, 20 sugar gliders, 15 veiled chameleons, 15 alligator snapping turtles and 11 neo-tropical stingrays back into Australia.
Kennedy won't be getting his hands on any animals soon as the former prop will be in jail for the next four years.
Akuso Junior Paulo
NRL players aren't just snorting cocaine and popping pills they are also selling them. In August 2020, former Parramatta Eels player Aukuso Junior Paulo was sentenced to 17 years in jail and must serve a minimum of 11 years over a foiled plan to import 900kg of cocaine into Australia.
Paulo was arrested in Sydney's Centennial Park in 2017 and was found in possession of 2 encrypted blackberries, 2 guns, and over 600k in cash. Paulo was allegedly looking for a quick way to make some cash but he is going to have to wait until April 2029 (earliest release date) before he can start making cash again.