How Much Do Major League Rugby Players Earn?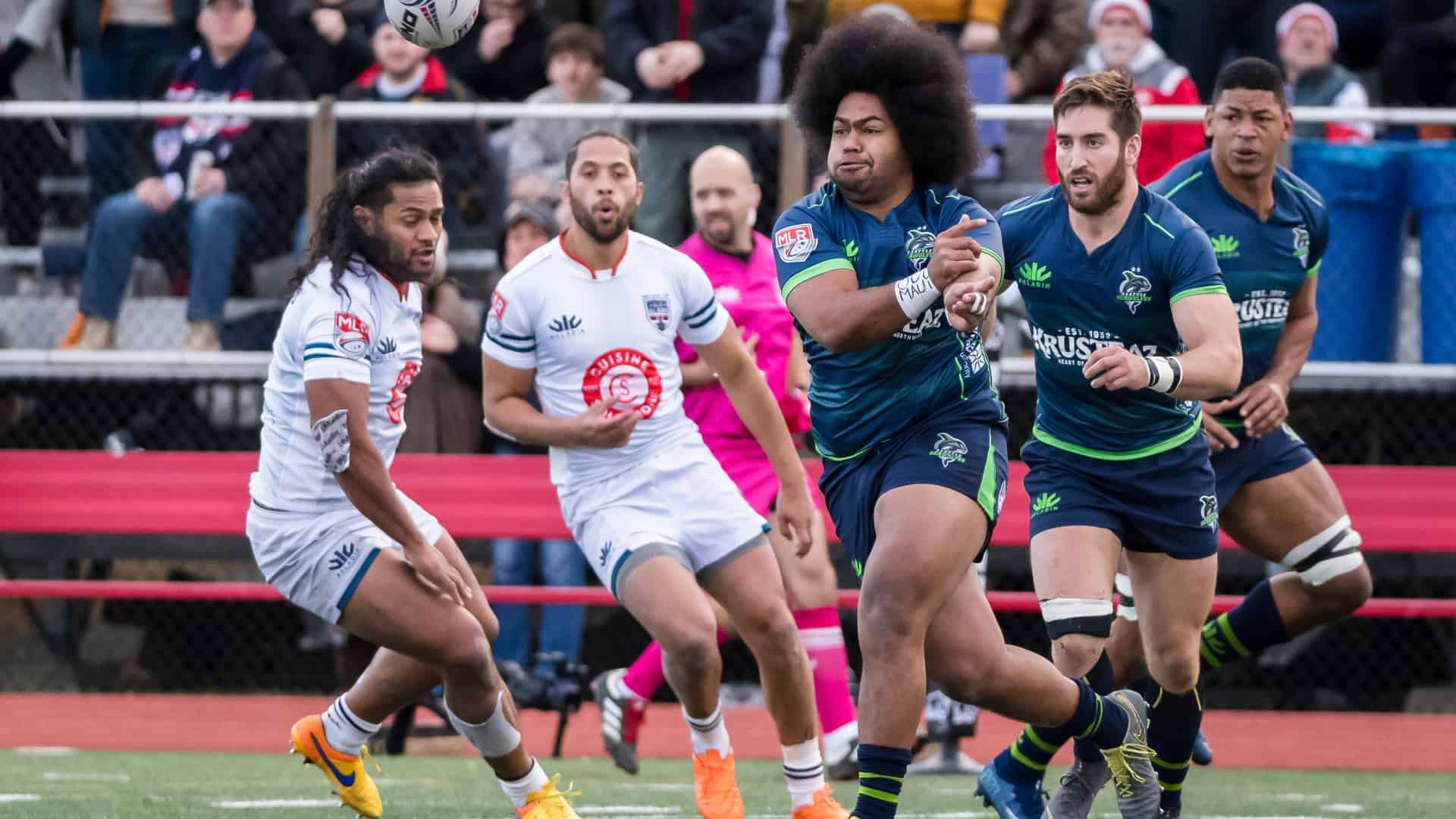 We all know that professional rugby players in Europe are earning the big bucks particularly in England and France where the stars are earning in the high 6 figures and some players have even started earning $1 million plus. But what about in America and specifically in the Major League Rugby competition? Are they raking in the cash or living below the poverty line? Let's find out!
How Much Do Major League Rugby Players Earn?
In Major League Rugby in the United States the star players earn between $50,000 and $60,000 while average starting players are paid between $25,000 and $40,000 per year. Bench US pro rugby players' salary is between $10,000 and $20,000 per year.
The Major League Rugby average salary is just $35,000 per year which is incredibly low when you compare it to other sports such as football, basketball and baseball and is actually below what the average American earns at their job.
Why Is Major League Rugby Pay Low?
The average Major League Rugby salary is so low because the league has a strict salary cap of $500,000. This means that no team is able to spend more than $500,000 on their entire roster's salary. As most teams have around 30 players that only leaves $16,667 per athlete.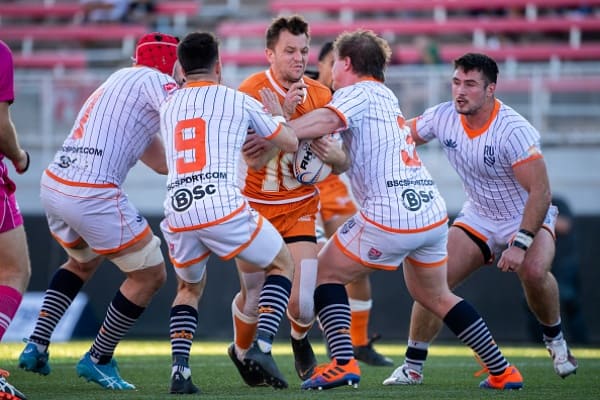 The Major League Rugby salary cap is currently set at $500,000 which prevents teams from paying large salaries to players. The purpose of the Major League Rugby salary cap is to keep the competition even and stop wealthier clubs spending millions and filling their teams with world class players. The Major League Rugby salary cap also protects the financial status of the clubs who may be tempted to overspend in an effort to chase titles and end up bankrupt.
Is Major League Rugby Professional?
Major League Rugby is a professional competition, however the average salary is only $35,000 so many players do not earn enough to support themselves. Many of the non star players have to work regular jobs or take part time work to supplement their income.
The MLR pay is still very low but it is technically a professional competition with many players earning over $40,000 per year and the top players pulling in $60,000. The MLR has a long way to go before players will be earning millions and buying mansions.
If you are a bench player or a non famous starting MLR player you may only be earning $20,000 or less which is very difficult to survive on in many parts of the US. Fortunately, the MLR provides lots of under the table pay such as free housing to help players focus on rugby full-time. Hopefully in the future as the competition grows Major League Rugby players will be able receive the high pay they deserve!
Who Is The Highest Paid Major League Rugby Player?
Adam Ashley-Cooper is the highest paid Major Rugby Player and is earning a reported $65,000 plus a range of under the table deals including free housing and use of team vehicles. The former Wallaby star signed with the LA Giltinis for the 2021 season.
The La Giltinis manage to sign a big star for the 2021 season in the form of Wallaby great Adam Ashley-Cooper. The 37 year old may be getting on in years but he still has tonnes of speed and plenty of skill to make himself a threat on the MLR field. He is reportedly the highest earner in the competition and will be walking away with over $65,000 plus some extra benefits which include free housing.
The La Giltinis have also signed Ashley-Cooper's former Aussie teammate Matt Giteau who will also be pulling in an impressive MLR salary of $50,000 per year. The dynamic duo connection should give opposing MLR players nightmares! Expect to see them scoring lots of tries.
How Do USA Pro Rugby Salaries Compare To Other Sports?
The average USA pro rugby salary of just $35,000 is very low compared to other sports. The average NBA salary is $8.3 million while the average NFL player is pulling in $3 million. MLR players receive 237 times less than NBA players and 85 times less than NFL athletes.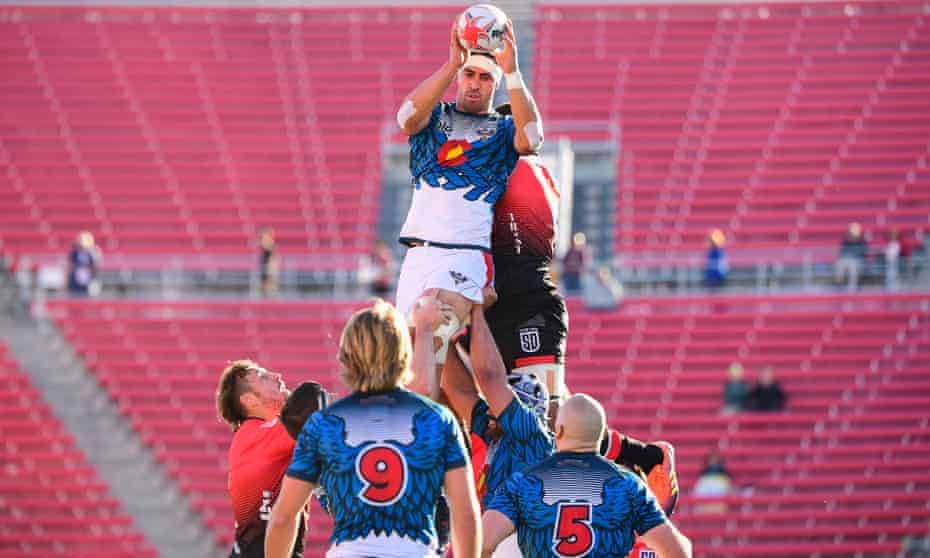 Major League Rugby pay is very low but that is to be expected as rugby is not a very popular sport in America and the league has only been around for a few years. Once the sport starts growing and the league can attract more advertisers I am sure the current salary cap will be raised substantially and teams will start forking over 6 figures to their star players. And who knows may be in 10 years time MLR salaries will be in the millions just like in the NBA and NFL!
What Are The Ways Teams Increase MLR Salaries And Pay?
Major League Rugby teams use creative strategies to bypass the salary cap and further increase MLR salaries. These strategies include:
Free housing
Free cars
Jobs as coaches
Jobs with sponsoring companies
While MLR player pay may look very low and in some cases be unlivable, teams bolster their athletes' salaries by providing free housing which in a city like Los Angeles can be worth more than their salary. You may also spot players zipping around in complimentary cars that would thousands to lease every month.
Another way MLR teams increase salaries is through bringing athletes onboard as player-coaches. Sometimes these coaching roles are real but often they are fake and merely a title to allow the team to legally pay the player more than the MLR salary cap. Ben Foden the former England and Harlequins winger is an example of a player who was able to take a player/coaching role with Rugby United New York.
Some players aren't so lucky and are not offered cushy coaching roles but actually have to work real jobs. Take NOLA Gold's Cam Dolan for example. When the big American Number 8 isn't taking hit ups he is out there selling real estate and works at L+A Commercial Real Estate. Another example is Ben Landry who plays for the MLR franchise Seattle Seawolves works as a salesman for the sports training company Atavus.
Will The MLR  Salary Cap Increase?
The current MLR salary cap is fixed at $500,000 and there is no current plans to increase it. However, teams are allowed to go over the cap by 10% if they successfully meet certain developmental goals and invest in local talent.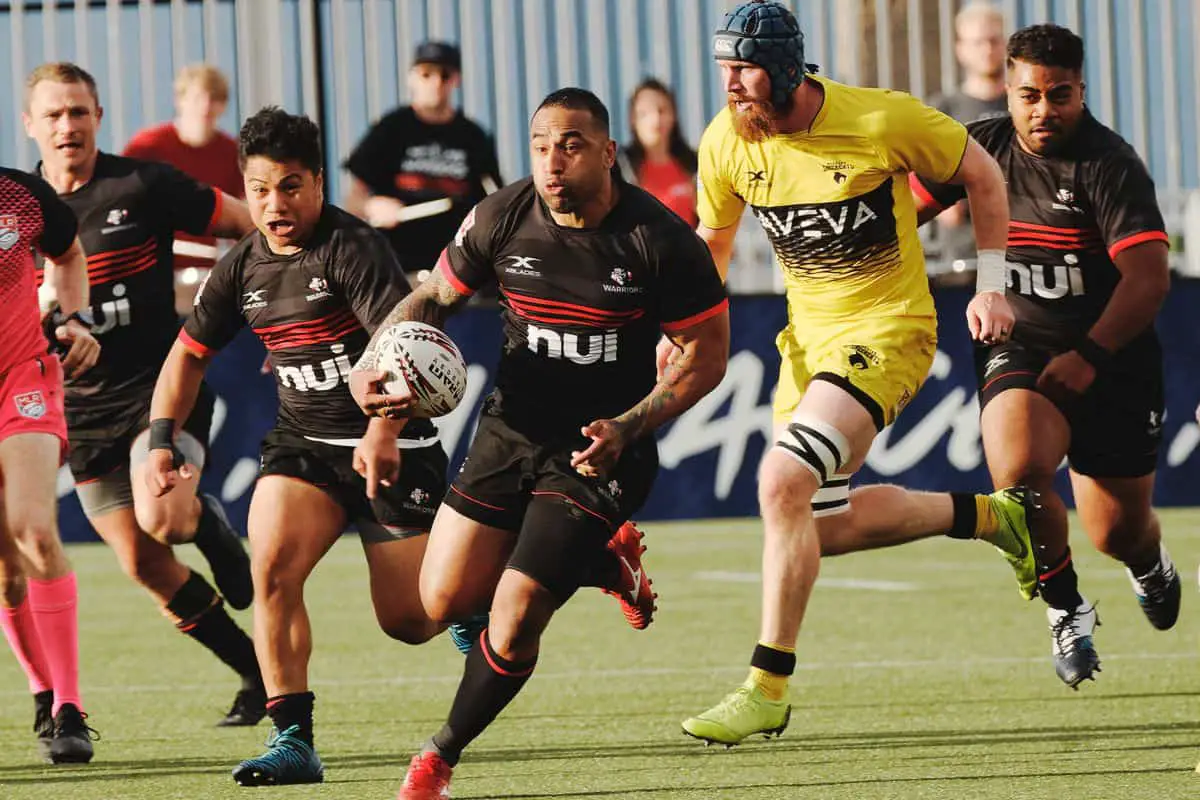 If the MLR wants to attract world class players to the league they will have to significantly increase the salary cap. The top players in Europe are earning mid to high 6 figures with some crossing over the $1 million per year mark. Currently, MLR teams can not afford such talent but keeping the MLR salary cap so low also isn't an acceptable action.
The MLR needs to be aggressively marketing the sport and doing everything they can to attract big time sponsors. If the league can establish itself as a home of world class players then millions of fans from the around the world will tune in to watch. Not to mention that the American players will quickly level up after training and playing alongside the very best rugby players.
How do Major League Rugby Teams Increase Their Salary Cap?
MLR teams can increase their salary cap by as much as 10% by increasing youth participation, building a specialized rugby academy or signing local players. Teams must commit to at least one of their goals if they want to increase the MLR salary cap.
The Grassroots Development Incentive (GDI) Program was established to improve the popularity and level of rugby in America. The program's goal is to grow the sport and ensure it continues to succeed in the US. This program focuses on developing the next generation of rugby players so the MLR will be filled with young and talented recruits who can take the competition to next heights.
This program is a win win for MLR teams as they can boost their salary now while also ensuring they have amazing players to sign in the future.
The GDI Program allows MLR teams to invest in future rugby players via 3 proven and time tested methods. These approved methods include increasing youth participation, building a high school dedicated rugby academy and by signing local youth players to professional contracts.
The Major League Rugby just recently came out said that all teams have successfully completed the Grassroots Development Incentive Program for 2020 and therefore every team will be able to top up their salary cap by 10%.
Final Thoughts
So there you have it Major League Rugby salaries range from $10,000 to $60,000 with the average player earning around $35,000 per year. MLR pay is low because the competition has a strict salary cap of just $500,000 for the entire roster of players. MLR salaries will likely increase as the competition grows in popularity and big time advertisers are keen to sponsor clubs.
Hopefully it won't take long until the average MLR salary is over $100,000 and we see some players earning over $1 million. If the MLR clubs want to attract world class players from Europe they will have to open the checkbook and pay them a lot more than $60,000!