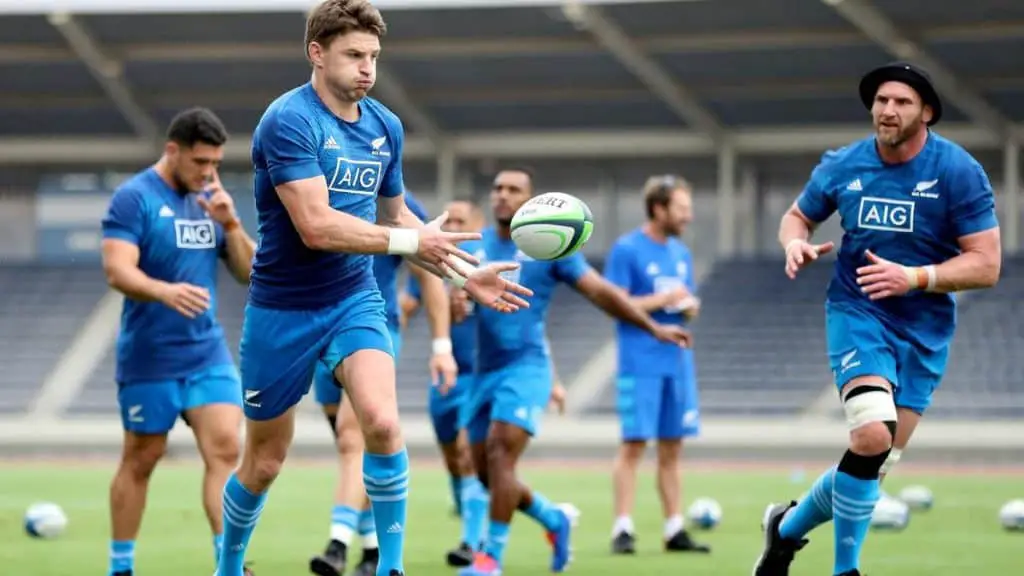 Rugby players are not known for relying on a lot of equipment like their American Football cousins. Fortunately, you won't have to worry about lugging those pads around with you. However, there are still some key items you need to bring with you to rugby practice.
What do I need to bring to rugby training?
You should bring to rugby training your boots, mouthguard, running shoes, scrumcap, tape and a water bottle. Your club will probably have water and tape but pack your own just in case.
Why Do You Need Rugby Boots?
Rugby boots provide you with grip so you can drive off the ground and maintain your balance. They also support your ankles as they are made of hard leather.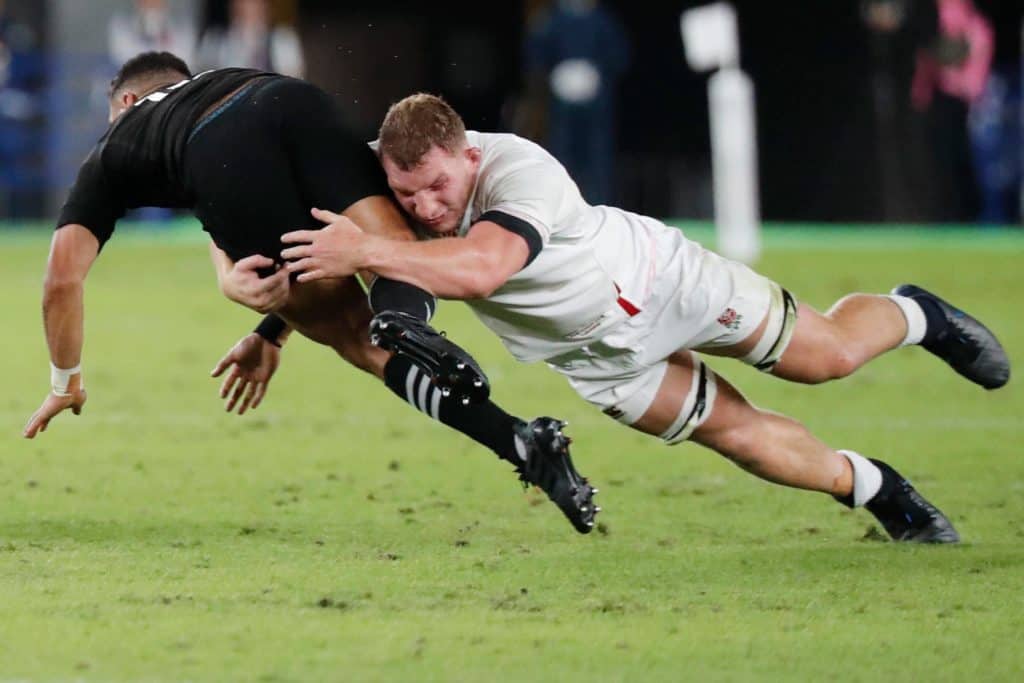 You absolutely need to remember to bring your boots to rugby training. When you first get your boots they will be hard and uncomfortable. You need to wear them regularly to break them in. If you only wait until the game until you lace up your new boots they are going rub and cause painful blisters. You will not have fond memories of your first game, trust me!
Rugby boots are a little different than your regular running shoes. They take a little getting used to. You need practice running in them. Training is the perfect time to practice moving around in your boots. I believe in simulating game environments as much as possible in training. As you are going to be wearing boots during a match then you should also wear them at practice.
While rugby boots are absolute must pack item for practice, you also need to bring your running shoes. During training your coach might want you to go running on the street, or do stadium runs. Rugby shoes are suitable to be used on hard surfaces. 
You can damage the studs and make them sharp which becomes dangerous as you can cut other players. Referees will often check players' studs before the game and if they deem your studs are too sharp they will not allow you to play. To protect your rugby boots, pack a pair of running shoes just in case your coach wants to kill you by making you do 50 stair runs. 
Do I Need A Mouthguard To Play Rugby?
Mouthguards are usually optional in adults rugby but are mandatory in children's rugby. It depends on where you play. They are strongly recommended as they are highly effective at preventing dental injuries.
Mouthguard may be one of the most important pieces of equipment you need to take to rugby practice. They are pretty uncomfortable and look a bit silly but trust me, talk to some rugby players who have suffered some nasty dental injuries and you will be wearing it every training session. 
As rugby is a contact sport players do get hit in the mouth. This can lead to deep cuts, bitten tongues and broken teeth. Not only are these serious injuries but they are also very costly. Save yourself potentially thousands and thousands of dollars in dental bills by wearing a $20 mouthguard.
You only need to wear your mouthguard when you are training contact, but keep it close by in case your coach wants to quickly run some impromptu contact drills. 
Even though mouthguards restrict your breathing and feel uncomfortable the negatives are vastly outweighed by the benefits. You will quickly get used to wearing a mouthguard and soon you won't even notice.
Do I Need A Scrumcap To Play Rugby?
Scrumcaps are optional in rugby. They can reduce your chance of cuts and concussion. If you are a forward particularly in the front row then you should wear one to avoid developing cauliflower ear.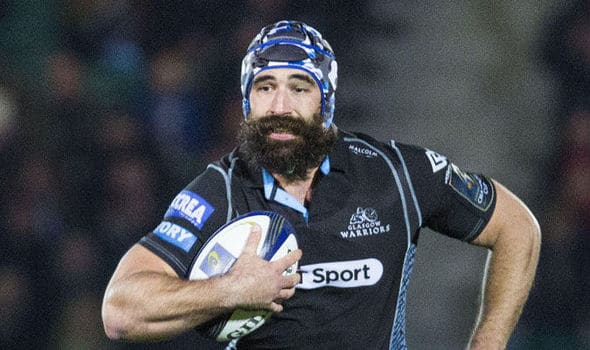 You do not need to wear a scrumcap during rugby training or a match. However, when you are doing contact I recommend you wear one. They can help protect you against cuts, head injuries and ugly cauliflower ear. They are pretty cheap and not too uncomfortable so the benefits far outweigh any downside. 
You need to remember that scrumcaps are not like American football helmets. They are made out of soft material so their ability to protect you against concussions is limited but it is better than nothing.
If you are a front row forward and you like the way your ears look then you absolutely should wear a scrumcap during contact and scrummaging practice. Front row forwards develop cauliflower from the constant friction their ears suffering during scrums, mauls and rucks. Scrumcaps reduce this friction and save your ears from becoming deformed. If you hate scrumcaps and won't wear one then you can also tape your ears to prevent cauliflower ear.
Do Rugby Clubs Provide Water?
During a rugby match an assistant will run onto the field and hand out water to players. This occurs during break in play. During training some teams will offer players water and some will expect them to bring their own water bottle.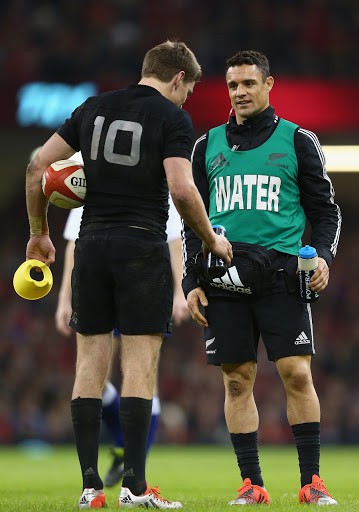 You need to remember to bring your water bottle to rugby practice. Rugby is an intensive sport. You will be doing lots of running, which will cause you to lose fluid and become dehydrated. To avoid dehydration you should be regularly sipping on water throughout training.
Some teams will provide you water and the coaches will hand out water bottles. However, to be on the safeside bring your own. You don't want to rely on your team to keep you hydrated. Also you may not want to share water bottles with 14 other players, so from a hygiene perspective it is a smart idea to throw a water bottle into your bag.
What Should I Wear To Rugby Practice?
You can wear a t-shirt with athletic shorts and socks or you can wear a rugby jersey with specialised rugby shorts and socks. As long as you can run and move freely you can wear it to rugby practice.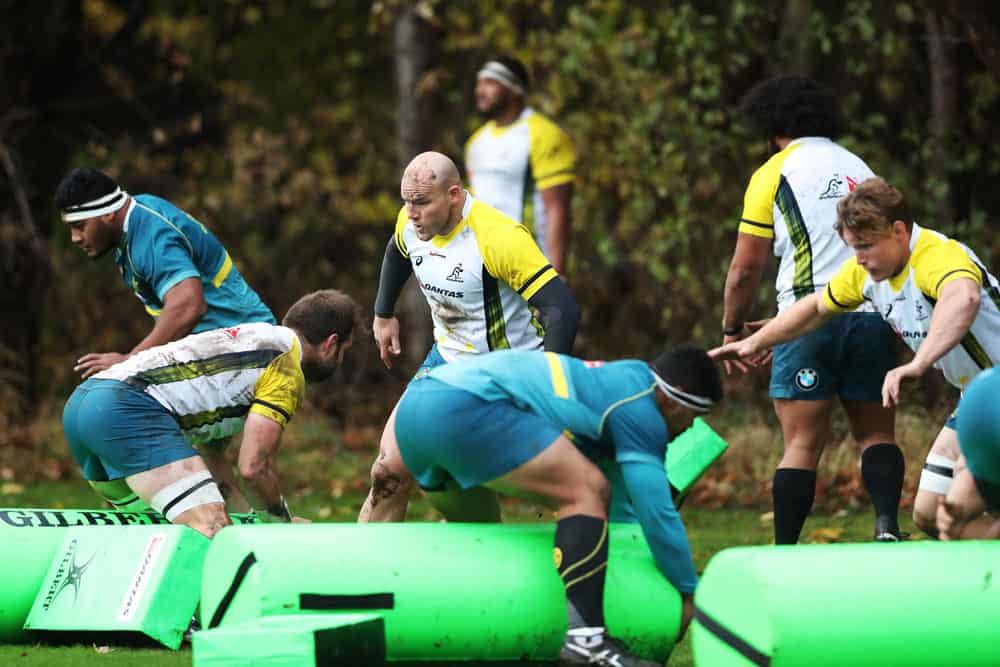 At rugby training you will see an assortment of outfits. Some players will dress like they are heading to the gym, wearing a t-shirt and athletic shorts. While other players will be wearing a full rugby kit from the jersey, shorts and down to the socks. You should wear whatever you are most comfortable in but remember you are more likely to rip your shirt if you wear a standard t-shirt. I would advise against wearing your favourite t-shirt. Obviously if your club has an official training kit then wear that.
If your boots are brand new I would also recommend you wear rugby socks. New rugby boots are hard and are notorious for rubbing and causing some painful blisters. As rugby socks are thicker and have a padded heel they will offer you some protection against brand new boots.
Conclusion
The most important thing to bring to rugby training is yourself. Once you have got that under control make sure you pack your boots, running shoes, mouthguard, headgear and water bottle. You can wear pretty much whatever you want at training most either opt for t-shirts, rugby jerseys, athletic shorts or rugby shorts. If you remember to bring all that gear you will be more than ready to fast track your rugby progress and turn yourself into a superstar.