While watching a rugby match you may have noticed that they aren't running around barefoot or in regular athletic shoes. Rugby players wear specialised boots designed to handle the rigour of the game. It is time to do a bit of a deep dive into all things rugby boots.
What boots do rugby players wear?
Rugby players wear specialised boots made of firm leather, which protects and moulds to the foot giving a better fit. Rugby boots have a hard sole with either plastic or metal studs on the bottom to provide extra grip. Rugby boots are typically lace up.
Can You Wear Football Boots For Rugby?
You can wear football boots for rugby. Many rugby backs opt to wear football boots as they tend to be lightweight and are better suited to speed and agility than rugby boots. You just need to ensure your studs do not become sharp.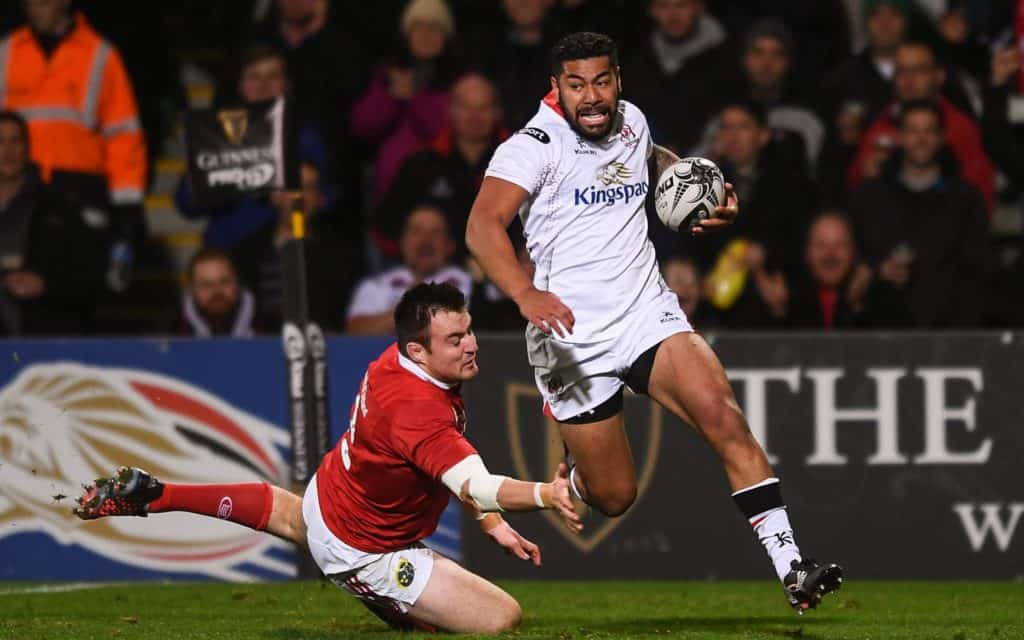 Football boots are lighter and more comfortable than rugby boots. Due to this many backline rugby players will wear them. Football boots are particularly popular with wingers who are always looking to improve their speed and stepping ability.
The thing you need to consider when buying football boots for rugby is the studs. You should buy boots that have removable studs. Oftentimes football studs will become very sharp which can be dangerous on the rugby pitch as they can easily cut someone. Referees will often check your studs before a game and won't let you play if your studs are deemed dangerous.
If you buy football boots with removable studs you can always swap the studs if they start getting a bit sharp. You can also change the studs based on the condition of the pitch. If you are playing on a muddy pitch you would want to wear some longer studs otherwise you will have trouble maintaining your balance.
If you are a forward, particularly in the front row then football boots are not suitable for rugby. Forwards need extra support and big metal studs to provide stability when scrummaging and rucking. If you are a prop or hooker you may have to forget your dreams of copping Ronaldo's latest boots for Christmas.
How Much Do Rugby Boots Cost?
Rugby boots range in price from $50 for an entry level boot all the way up to over $200 for elite boots. The average price of rugby boots is $100. You can find great boots that will last for years in the $70 to $120 range.
If you are looking for a solid entry level boot which can do almost everything that more expensive boots can at a fraction of the cost than you should purchase the Canterbury Stampedes or Nike Tiempos. Both of these boots can be bought for around $50.
If you are looking to up your budget a little bit and looking for something a little fancier then you need to cop the Asics Menaces or the Canterbury Phoenixs. You can usually get these in the $80 to $100 range.
Now if you have money to blow and want to wear the absolute best boots money can buy then it is time to purchase the Adidas Kakari Z.0 SGs or the Adidas X.Ghosted 1 FGs. These are going to set you back $200 a pop.
Does Nike Make Rugby Boots?
Nike does make rugby boots. They have a number of models with the Mercurial, Tiempo and the Phantom being the most popular. Nike rugby boots range in price from $60 to $200.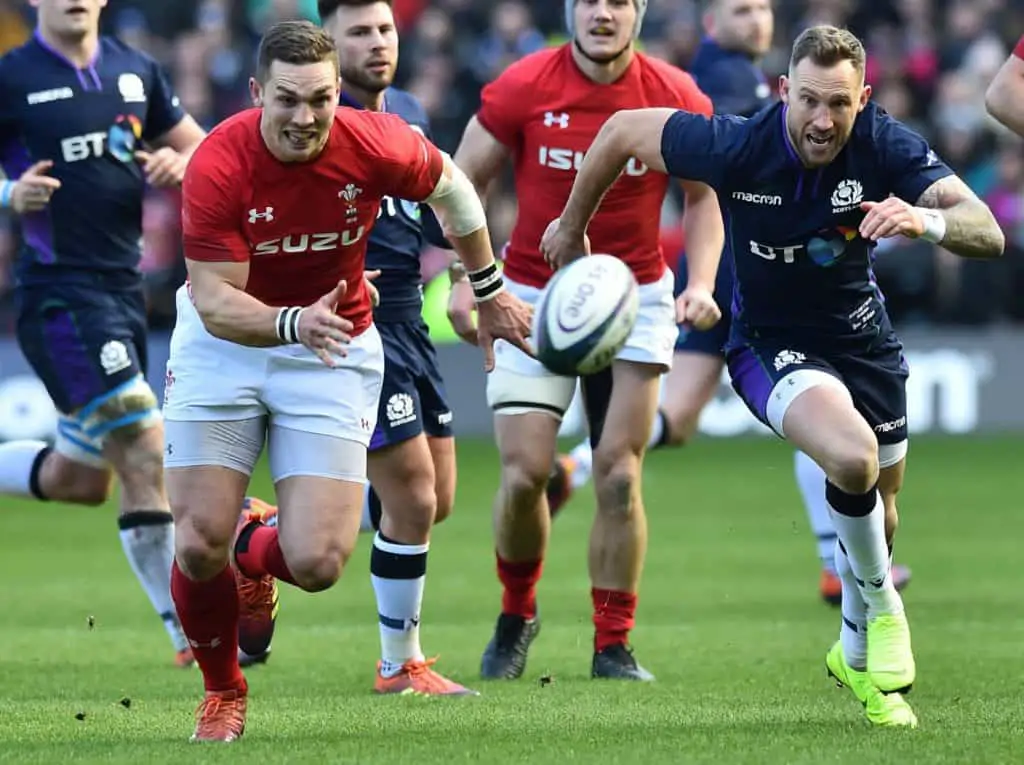 What Are The Most Popular Rugby Boots?
The most popular rugby boots are the Adidas Predator and Adidas Kakari boots. These are both high level boots which will both set you back around $200. They aren't cheap but they will last for years and are worn by many professional players.
Do Rugby Forwards Need Metal Studs?
It is recommended that forwards, particularly the tight five (front row and locks) wear metal studs to provide extra grip and stability during scrums, mauls and at the breakdown. If you play rugby on fields which are often wet and muddy then you should wear metal studs irrespective of position.
It wasn't that long ago that all rugby players used to don metal studs. This trend has reversed in recent years with more and more players deciding to use plastic studs, to the point where now it is rare for any members of the backline to opt for metal tips.
Metal studs are much heavier than plastic studs. They are also less comfortable to run in. To increase their sprint times and enhance their comfort when running many rugby players have chosen to wear exclusively plastic studs.
The old school would argue that plastic studs don't give enough grip and that it is too easy to lose your footing particularly in non-ideal weather conditions. It is definitely easier to slip over on a wet field in plastic studs compared to metal studs.
To counter this some players will only put out the metal studs when the ground is soaked or muddy and keep the plastic studs for better conditions.
As speed is not the most important attribute for the front row and locks, I would recommend they wear metal studs. They need to ensure their boots are providing as much grip as possible during mauls and scrum time.
You do not want to be slipping and sliding and giving up penalties during scrums because you were daft enough to wear a pair of fancy football boots which have you scrummaging like a newborn deer.
Conclusion
Rugby players wear specially designed leather boots which protect their feet from getting trodden on. Rugby boots also have hard plastic soles with metal and plastic studs attached to give athletes extra grip. These days rugby players are spoilt for choice when it comes to boots with many companies offering a range of products suiting all different positions.
If you are a forward the top of line boots are currently the Adidas Kakari Z.0 SGs and if you are a back it is the Adidas X.Ghosted 1 FGs. These aren't cheap with both costing over $200. If you haven't got that money to blow you can always buy a reliable trusty pair of Adidas Kakari Elite SGs for $70.