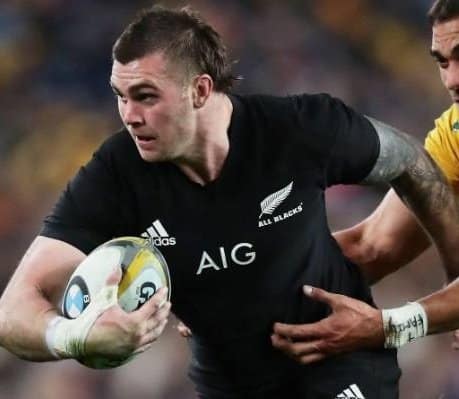 Rugby union is truly a global sport with over 4 million registered players worldwide. The distribution of rugby's popularity is not even with some countries having zero players while others are completely rugby mad.
Rugby Is The Most Popular Sport In Which Countries?
Rugby is the most popular sport in New Zealand, Tonga, Samoa, Fiji, Georgia, Wales, Madagascar, and Papua New Guinea.
New Zealand Rugby
Rugby and New Zealand are synonymous. The national side known as the All Blacks are one of the most dominant sports sides in the history of the world.
New Zealand produces the highest quality rugby players in the world and for such a small country has amazing depth at all positions.
For a country of less than 5 million New Zealand has 150,000 registered players. Amazingly 3% of New Zealanders are currently active rugby players. With another huge proportion of the population being former rugby athletes.
Rugby is a huge deal in New Zealand with All Blacks players earning millions of dollars and signing big time endorsement deals. They often play in front of sell out crowds of over 40,000. And over 750,000 New Zealanders routinely huddle around the TV to watch rugby. Rugby players are big stars in New Zealand.
Tonga Rugby
The pacific island nations are known for being absolutely rugby crazy and Tonga is no exception.
Rugby first reached Tonga in the 1900s after being brought over by sailors and missionaries and Tonga's obsession with rugby has only grown since then.
For a country of just over 100,000 Tonga punches well above its weight in rugby. Tonga is currently ranked 13th in the world. But this ranking doesn't tell the full story with many Tongan players representing other nations particularly Australia and New Zealand.
Tonga currently has 7000 registered players representing over 80 clubs. If you thought 3% of New Zealand's population being active rugby players was impressive then checkout Tonga at a staggering 7%. It is estimated that over 50% of Tongan men have played rugby.
Wales Rugby
Rugby has been in Wales since 1850 when it begun to be introduced into schools. The national side was established in 1881 and since then the Welsh have displayed their rugby prowess all around the world.
Wales has won the 6 Nations 28 times and placed third in the first Rugby World Cup, then going on to make another two semi-final appearances. The ultimate prize still eludes the Welsh but it seems it is only a matter of time till they win.
Wales continues the tradition of small but rugby obsessed nations. The small country of just over 3 million has over 80,000 registered players.
The Welsh are known for their passionate rugby fans who love to sing the whole match. Wales and Scotland actually set the record for the biggest rugby crowd when 105,000 fans piled in Murrayfield to see Scotland narrowly defeat Wales.
Georgia Rugby
You may be surprised to learn that rugby is so popular in the former Soviet Republic of Georgia, located in the Caucasus region along Russia's southern border.
However, rugby has actually been highly popular in Georgia since the early Soviet times when students brought the sport back from Moscow.
Following the collapse of the Soviet Union Georgian rugby went through a dark period and players struggled to find basic equipment such as boots, balls and tackling bags.
In recent years Georgia rugby has gone from strength to strength as billionaire Bidzina Ivanishvili has poured millions into the game, hiring international coaches, establishing elite training centers and getting the sport on TV.
This has seen Georgia reach an all time high ranking of 11 and achieve wins over Fiji, Samoa, and America.
The Georgian people have become obsessed with rugby with millions watching on TV and sell out crowds of over 50,000 in Tbilisi cheering on their side. Rugby's similarity to a legendary Georgian folk sport known as Lelo may explain the sport's growing popularity.
Samoa Rugby
Like their Polynesian rivals, Tonga rugby is also a big deal in Samoa. Samoa is famous for producing big powerful explosive rugby athletes who apply their trades in leagues all over the world and have known to represent countries as far away as France, England and Wales.
Rugby is by far Samoa's most popular sport with over 20,000 registered players just like Tonga over 50% of men have played rugby at some point in their life. With a population of just 200,000 amazingly 10% of the population are registered rugby players. This is the highest percentage in the world.
Madagascar Rugby
When you think of Madagascar you may think of some exotic island filled with amazing animals and landscape you surely don't think about rugby. Rugby was first introduced to Madagascar during the colonial period by French railroad workers.
Despite keeping their love of the game under the radar rugby is the most popular sport in Madagascar. The African nation has a whopping 400 + clubs with over 20,000 players representing them.
For international matches the national side will often play in front of 40,000 fans, significantly outdrawing football matches.
Interestingly, unlike other rugby obsessed nations the majority of rugby players from Madagascar are females, making up 60% of all athletes.
While the nation is currently ranked 41 the head coach is excited about the young talent coming through the system. He believes that within 5 years Madagascar will crack the top 20 and one day even challenge African heavyweights, South Africa.