Rugby is a pretty popular sport with over 6 million players and almost 200,000 clubs! But is it popular enough to be including in the Olympics among legendary sports such as sprinting, swimming, boxing and wrestling? Let's find out!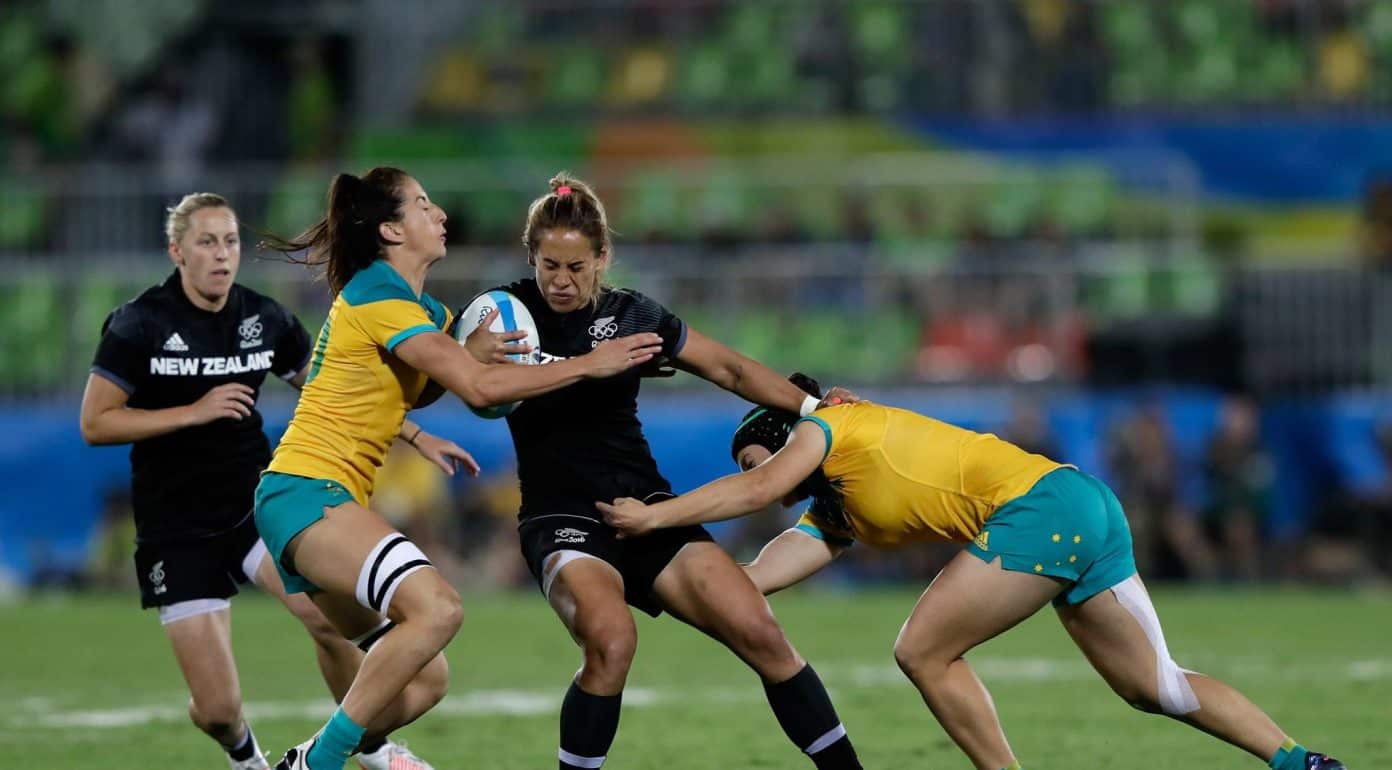 Is Rugby In The 2021 Olympics?
Rugby is in 2021 Olympics and there will be 24 teams, 12 men's and 12 women's vying for the 2 gold medals on offer. The sevens version of the sport will be played included the following countries:
Argentina
Australia
Brazil
Canada
China
France
Great Britain
Ireland
Kenya
New Zealand
USA
South Africa
South Korea
Rugby is turning itself into a truly global sport and athletes from all continents will be trying to bring home gold for their respective nations. It is also great to see so many female athletes taking up rugby from varied countries such as Kenya, Brazil and Japan. It seems that rugby crosses cultural boundaries and is enjoyed by all sorts of people.
When Did Rugby Become An Olympic Sport?
Rugby first become an Olympic sport in 1900. However, it was removed from the program in 1928. Rugby returned to the Olympics at the Rio Games in 2016.
Many people would be surprised to hear that Rio, 2016 was not the first time rugby had played in the Olympics. Rugby actually featured in 4 Olympics (1900 1908, 1920 and 1924). After 1924 rugby was removed from the Olympics and it would be almost 100 years before it made its return.
The rugby that was played in the early Olympics was slightly different to the game that is being played in Tokyo. At the Tokyo Olympics each side will have 7 players as opposed to the classic 15 and each game will only lasts for 14 minutes in contrast to classic 80 minute match.
Why Is Rugby Sevens Played At The Olympics?
Rugby sevens is played at the Olympics because it is a faster paced games that more countries compete in. The Olympic Committee also believes that rugby sevens is more crowd pleasing and more likely to create new rugby fans.
When choosing an Olympic sport the Olympic Committee wants the sport to be played by multiple countries, have a significant amount of female players and they want there to be a number of teams who can win. They don't want one team destroying everyone else in non competitive matches. They also want the sport to be easy to follow for new fans and exciting as they want to maximize viewership for advertising revenue.
Rugby sevens just does a better job at meeting the Olympic Committee's requirements than classic 15 a side rugby does. Rugby purists may be upset but that is the truth. Let's do a comparison between sevens and 15 a side.
Participation – While there are more 15 a side players around the world, more countries are able to field respectable sevens teams. This is because the game is easier to play and doesn't require some highly technical skills which take years to learn. In sevens an athletic person can start playing and be a strong player within a couple of years.
Female representation – Rugby sevens has proved far more popular with female players than the traditional game. This may be due to the decreased physicality or the shortened duration of a match.
Competitiveness – There are realistically only around 5 world class 15 a side international teams. In sevens there at least 8 or even 10 really high quality sides. The game is just more international which ensures the matches are more competitive.
Crowd pleasing – Rugby sevens is a much faster games where long line breaks are more common. Sevens matches also feature a lot more scoring and highlight reel tries. This is great for viewership figures and getting new rugby fans interested in the sport.
Based on the break down it is pretty clear why rugby sevens was chosen over the classic version of the sport. But don't worry rugby fans can still enjoy the 15 a side game at the next rugby world cup in New Zealand.
How Many Rugby Teams Are In The Olympics?
There are 24 different rugby teams in the Olympics. There will be 12 men's teams and 12 women's teams and 13 unique countries will be represented.
Rugby will feature equal representation at the Olympics. Each competition will feature 12 different teams from nations all over the world. USA and Canada will be flying the flag for North America, Argentina and Brazil will be championing South America. South Africa and Kenya will be representing Africa, Great Britain, France and Ireland will ensuring Europe has a shot at winning. China, South Korea and Japan will be looking to snag a medal for team Asia and New Zealand, Fiji and Australia will be representing Oceania.
Which Rugby Teams Are The Favorites At The Olympics?
Fiji is the favorite to win the gold in the men's rugby competition at the Olympics. While New Zealand are likely to win gold in the women's competition. Australia also has a great chance to medal in both women's and men's draws.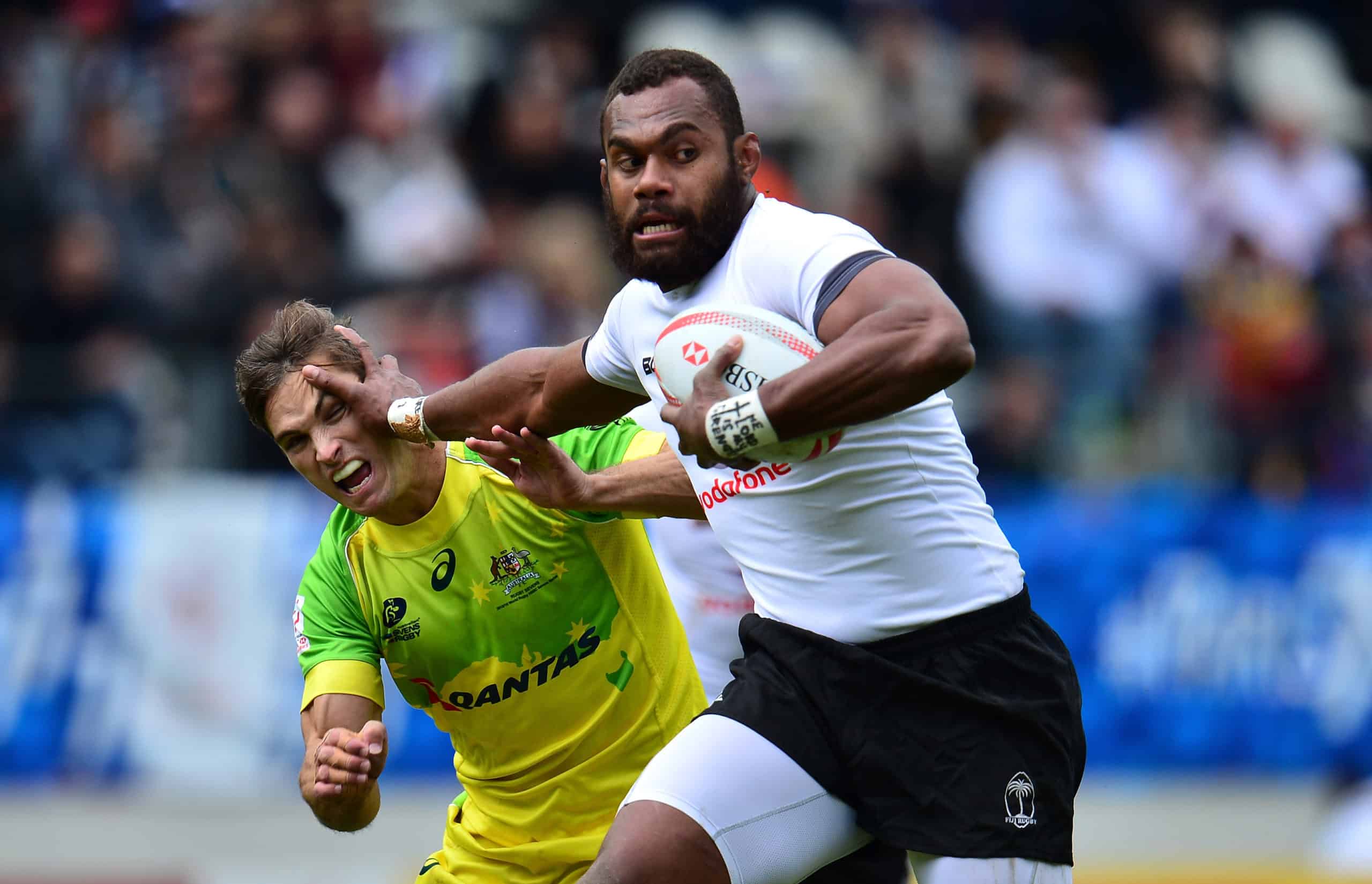 Fiji is the reigning men's champions after defeating Great Britain in the final. They will be tough to be beat as they bring amazing athleticism to the table combined with creative rugby play. Their toughest rivals will most likely be New Zealand. New Zealand are incredibly disciplined and are known for their strong rugby fundamentals. If Fiji makes a mistake New Zealand will make them pay.
On the women's side of the draw, Australia is the reigning champion but they will have a tough time beating the red hot New Zealand side. The New Zealand team has some very powerful and quick players with great rugby talent. Australia will have to play amazingly well to defeat them but they do have the players capable of pushing their Trans Tasman rival.
So there you have it rugby will be played at the Olympics! And if you are a betting man/woman you should place a bit of money on the Fijian men's side and or the New Zealand women's team.