You would think that rugby is popular in England seeing as they bloody invented the game when some mad student by the name of William Webb Ellis decided to pick up and run with the ball during a football match at Rugby school. However, first thoughts can be deceiving. It is time to find out if the English still like rugby?
How popular is rugby in England?
Rugby is one of the most popular sports in England ranking only behind football and tennis. In England there are over 2000 clubs and 300,000 registered players, the most in the world. England is also home to the biggest stadium in the world, Twickenham where the national side regularly play in front of 80,000 fans.
Rugby is the 3rd most popular sport in England. As most people know England is a football mad country and this is by far the most popular sport with an astonishing 40,000 clubs.
Tennis is also a highly popular sport, currently ranking second in England with over 700,000 regular players. Rugby comes in 3rd spot with a very healthy participation rate of 300,000 registered players who represent 2000 different clubs. 
Currently, England has the most rugby clubs and players of any nation. For comparison New Zealand currently has 156,000 registered players and Australia has 230,000. This healthy participation rate has ensured that England has remained a force in world rugby with the boys in white currently ranked second in the world only just behind South Africa. They are even ranked above the legendary All Blacks.
The sheer amount of players in England has also helped in developing and supporting England's world class professional league, the Premiership. The Premiership currently consists of 12 teams from all over England. The highest paid rugby players in the world play in this league with a number players such as Charles Piutau, who plays for the Bristol Bears earning over $1 million a year.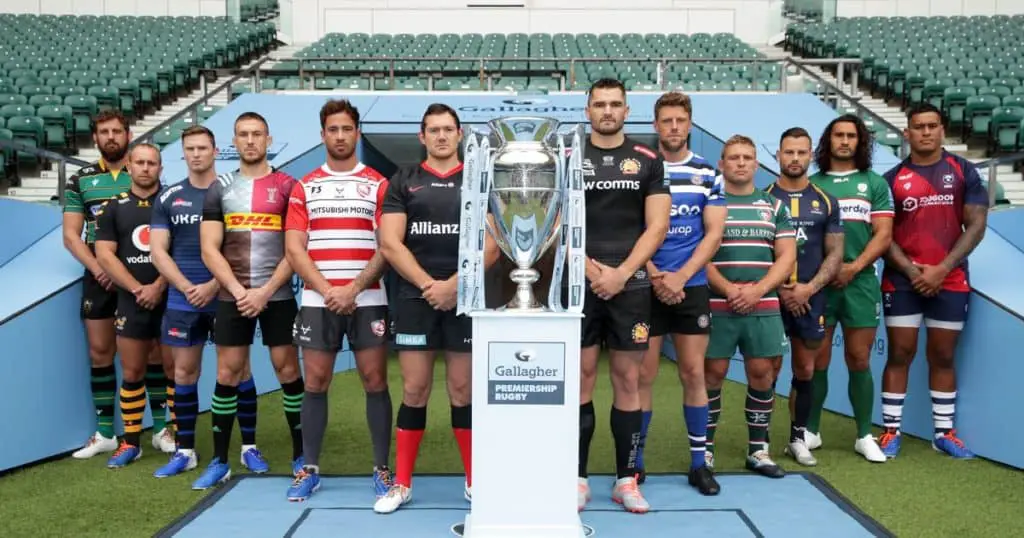 Currently, there are over 2000 professional rugby players in England which is an astonishing amount considering just 30 years ago the game was an amateur sport. The amount of professional English players rivals any nation in the world.
There aren't too many sports in the world where you can earn over $1 million a year. The absurd amounts of money that professional rugby players can earn in England is clear evidence of how popular the game is. If nobody cared about rugby in England the clubs would not be able to justify paying the players such high wages.
However, due to a combination of ticket sales, TV rights and corporate sponsors the players are able to generate enough revenue to support their high salaries.
England is also home to the biggest rugby stadium in the world, the legendary Twickenham. This stadium was specifically built for rugby and has a capacity of over 80,000. English rugby has regularly reached capacity at Twickenham for test matches and big Premiership games.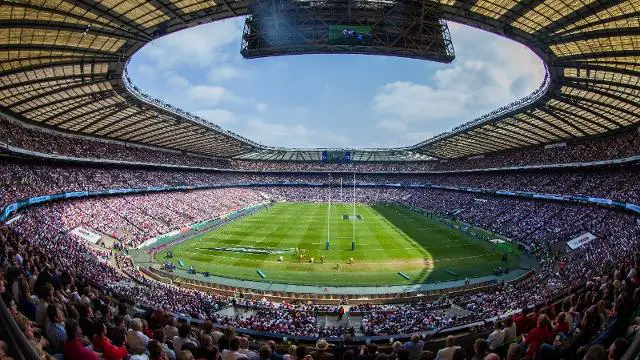 England currently holds the record for the largest rugby crowd in history with over 82,000 fans in attendance. This record will stand until another nation builds a stadium that can rival the South-West London stronghold.
English rugby fans don't just brave the cold to see their beloved national side cross the white line at Twickenham, they also gather around the telly to see their men play. In 2019, 12.8 million Brits tuned in to see England lose to South Africa at the Rugby World Cup.
This was the most watched sporting event in 2019 in the UK and the second most watched TV program. With viewing numbers like these you can't doubt the popularity of rugby in England.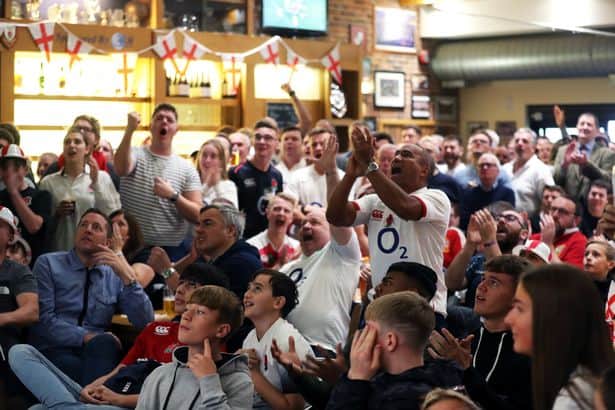 It isn't just big one off games that are capturing the attention of the English public, the Premiership is also experiencing high TV viewership figures, which are showing strong growth trends. Over 7.88 millions Brit tuned in to watch the Premiership throughout the season.
Here Are Some More Encouraging Viewing Statistics For The Premiership:
The average match audience is now 119,000, up 38% on last season
The weekend average live audience is now 358,000, 40% up on last year
7.88 million have watched Aviva Premiership Rugby clubs live on BT Sport this season, compared to 6.14 million for the same period last year
ITV Weekend Audience 434,000
Combined weekend audience of 792,000
Figures are based on all individuals average audience
Premiership Rugby's YouTube channel – 2.99 million views, up 122% on last season
Premiership Rugby Eplayer channel – 32.9 million views, up 141% on last season
Premiership Rugby TV – 369,000 video views with 245,000 unique users.
Conclusion
Rugby is England's third most popular sport only behind football and tennis. Over 300,000 people in England are active rugby players and are a part of over 2000 clubs. England boasts the most players of any nation in the world and is home to the world's biggest rugby stadium, Twickenham.
England also holds the record for the largest rugby crowd with over 82,000 in attendance. England has a top tier professional league, the Premiership where the world's highest paid players apply their trade, with many pocketing over $1 million a year. All the evidence clearly shows that rugby is very big in England and will be for many years to come.