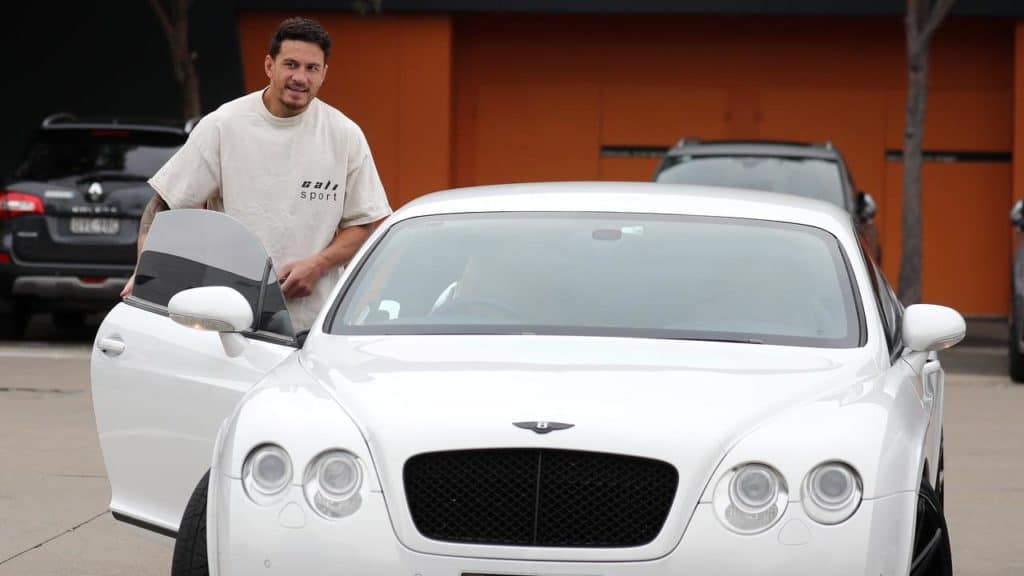 Rugby league may be far less popular globally than rugby union however the sport still has diehard fans in Australia and England and can draw huge crowds and viewership numbers. In this article we will explore exactly how much you can expect to make as a professional rugby league player.
How much do rugby league players make?
In the NRL (top division in Australia) rugby league players make on average $AUD371,000 ($USD282,000) and are paid a minimum of $AUD100,000 ($USD76,000). Cherry-Evans is the highest earning player, raking in $1.25 million per season.
Salaries in Australian rugby league have grown rapidly as the NRL signed a media rights deal worth $1.8, 70% higher than the previous deal.
In 2006 the minimum NRL wage was just $55,000, this has now nearly doubled with players guaranteed at least $100,000 per year. The trajectory of NRL salaries is pretty impressive seeing as rugby league was an amateur sport prior to the 1990s.
How Much Do State Of Origin Players Get Paid Per Game?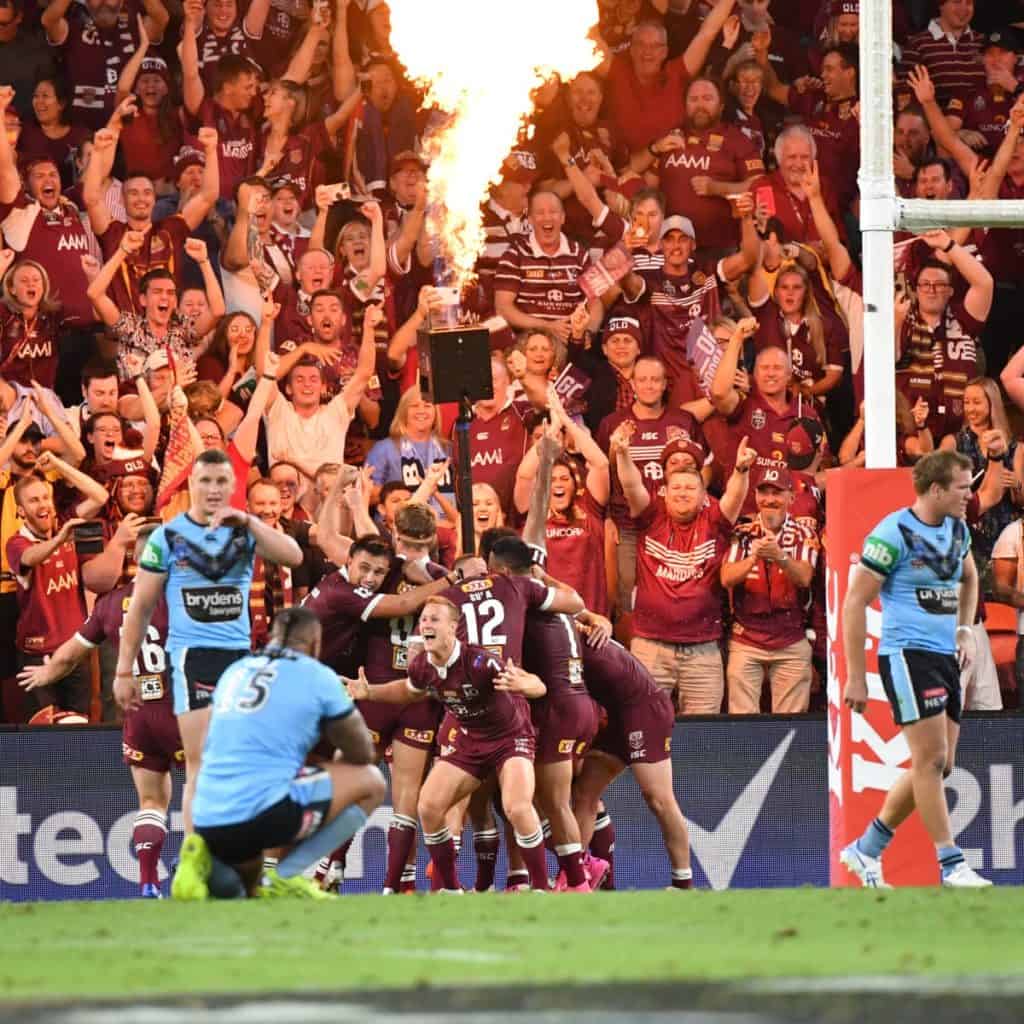 State of Origin players earn $30,000 per game. That equates to a $90,000 pay bump if they play the whole match series. These fees are paid on top of the average NRL which is currently $371,000 per year.
How Much Can Rugby League Players Earn From Sponsors?
Sponsorship deals between rugby league players and companies are often kept private and done under the table. However, it has been reported that top players can expect bumps as high as $300,000-$600,000 to their base salaries from generous companies who are associated with their clubs.
The NRL has a salary cap which is the same for all the teams. The cap is meant to allow all teams to compete on a level playing despite their wealth. However, the NRL has a loophole that allows wealthy clubs to bypass the salary cap and attract top talent. The NRL allows players to receive unlimited payments from 3rd party sponsors. Often these 3rd party sponsors are related to the player's club. This is how the big clubs like the Roosters are able to have a star studded roster. A top player may be only receiving an official of $200,000 keeping the team below the salary cap but then at the instructions of the club receiving another $300,000 from 3rd party sponsors. This shady system makes it difficult for the less financially successful clubs to compete with the big name organisations.
Do NRL Players Pay Tax?
Yes, NRL and rugby league players pay tax. An NRL salary is the same as any other salary and must be declared to the ATO. Nearly all NRL players fall into the top tax bracket and must pay 45 cents in tax on every dollar they earn over $180,000.
NRL players must file a tax return like all other citizens and they must pay tax on their rugby league salaries. Some players receive under the table deals in the forms of gifts and cash payments. Players must also declare these are part of their income. However, many do not and avoid paying tax on shady payments.
Do Rugby League Players Get Paid When Injured?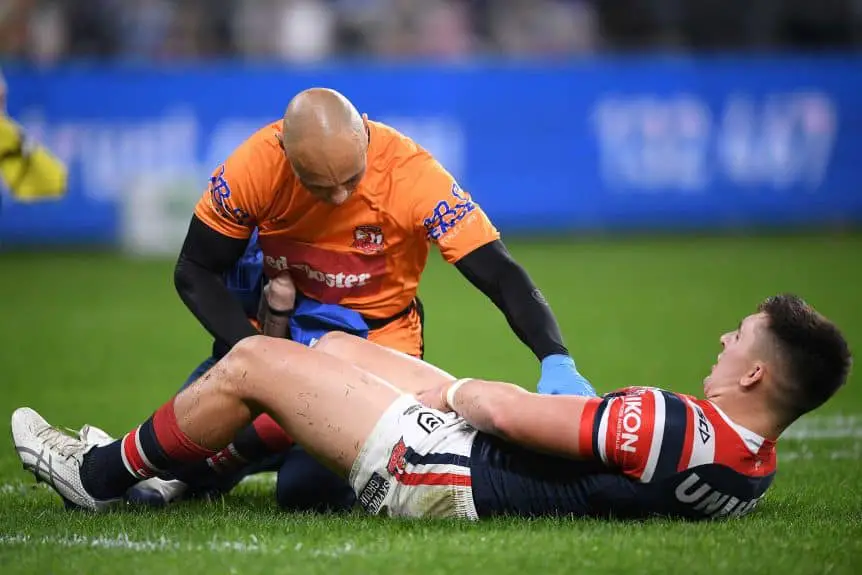 Rugby league players do get paid when injured. Players sign contracts which are guaranteed for the entire year and sometimes for multiple years. If a player gets injured the club must honour the contract and pay the salary.
Rugby league salaries are guaranteed, meaning that irrespective if the player gets injured and can not play another game the club must pay the entire contract. A typical rugby league contract may be 3 years guaranteed for $300,000 per year with the option for a fourth year. This means that the first 3 years of the contract must be honoured if the player gets injured but then the club can terminate the contract in the fourth year but retains the right to resign the player if they choose to.
How Much Do Rugby League Coaches Make?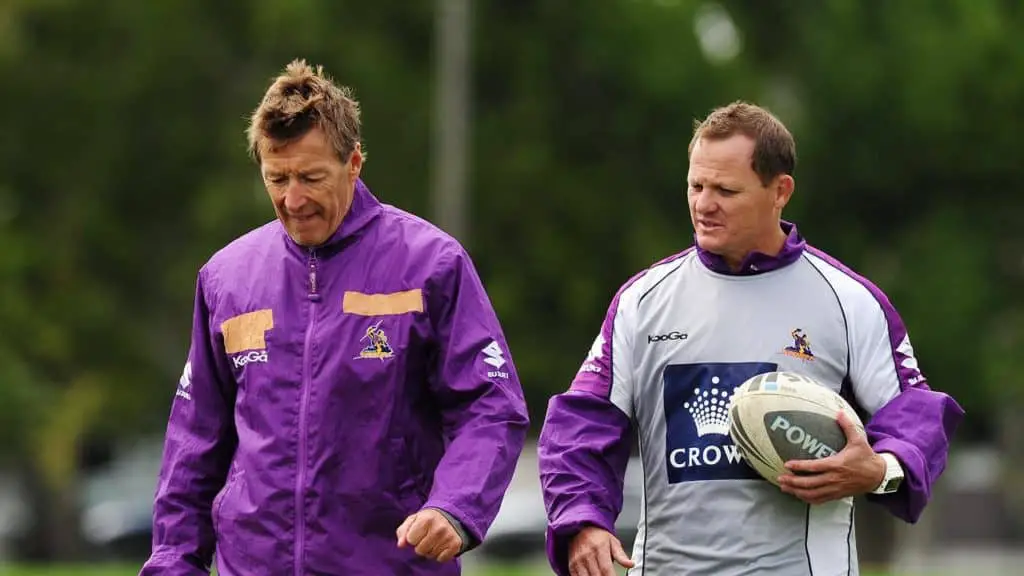 A top NRL rugby league coach can make as much as $1million per season with high profile coaches such as Wayne Bennett and Trent Robinson reportedly making 7 figures. On average a rugby league coach will earn $600,000 per year and a minimum of $400,000.
Being a head coach of a professional rugby league team is a big time job. They can greatly influence how successful a team is. Whether or not a team is successful can have a major impact on the profitability of a club with ticket sales, merchandise sales and sponsorships deals all closely related to a team's prowess. Due to the impact a head coach can have on a rugby league organisation, boards are willing to pay the big bucks if they think they have found a coach who can bring home trophies. 
Craig Bellamy who has led the Melbourne Storm to 5 NRL titles and more than proved that he can have a dynamic impact on his club. That is why Bellamy is currently the highest paid rugby league coach reportedly pulling in $1.4million per year.
How Much Do Rugby League Referees Earn?
The top rugby league referees can earn $300,000 per year if they referee a full schedule including international and representative matches. The minimum a professional NRL referee can earn is $105,000.
Rugby league referees almost earn as much as the players which will leave many fans scratching their heads seeing as no one comes to stadiums to watch the referees. However, without referees the game wouldn't exist and fans wouldn't have the ability to watch their favorite players putting on big hits or scoring diving acrobatic tries.
Refereeing is a tough job. Referees are forced to learn thousands of rules and make quick judgment calls in the heat of the moment which may have dire consequences on the match. Referees are also the subject of much vitriol and criticism. Referees are required to ignore the hatred and maintain their composure week in week out. Due to the responsibility and difficulty of maintaining order on the field and keeping the game running smoothly rugby league referees can earn a lot of money if they are able to win a professional contract and referee some of the biggest games on the planet.
How Much Do Women's Rugby League Players Get Paid?
Women's rugby league players receive on average $7000 per season which is almost 50 times less than their male counterparts. Women's rugby league salaries range from $4000 to $10,000 for national representative players.
Women's rugby league is not a popular sport. Due to this it fails to attract sponsorship deals and sell lucrative media rights. Women's rugby league is being subsidised by NRL clubs who reportedly spend $200,000-400,000 per year on running their women's division. Women's rugby league is unlikely to ever become very popular but there is significant room for growth and in 5 years or so women players should be able to earn full respectable salaries in the $30,000-$50,000 range.
Conclusion 
Rugby league may be rugby union's little brother however league players can still earn the big bucks. In Australia's top rugby league division, the NRL players earn a minimum of $100,000 a year with top players earning over $1million per season. Currently the average NRL salary is over $300,000. It isn't just the players who are cashing in head coaches earn on average $600,000 a year while top referees are being paid $300,000 per season. That is not bad money despite being the second most popular form of rugby in the world.