Have you been watching rugby and trying to count just how many different players are out there running around? Well wonder no more.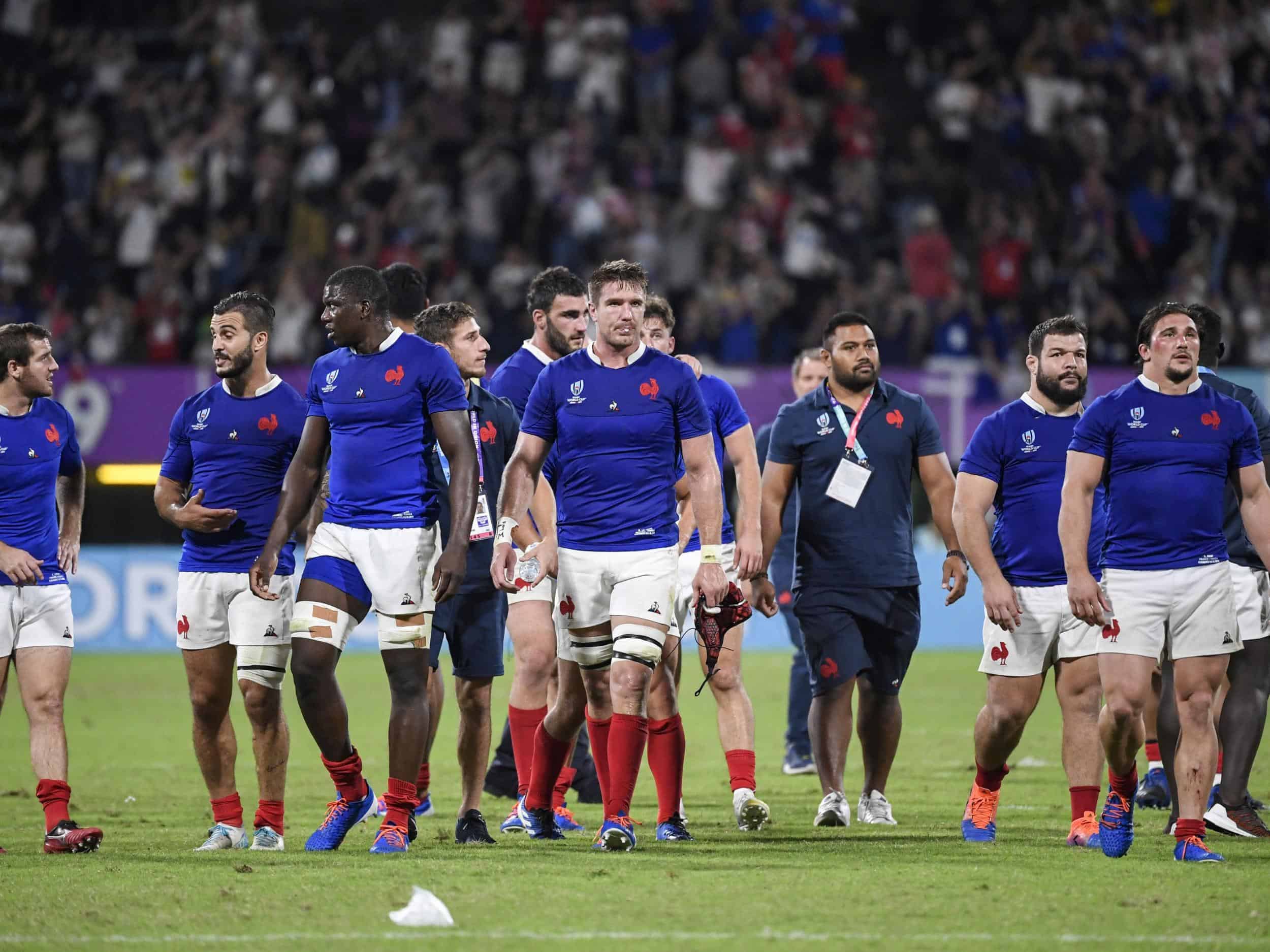 How Many Players Are On A Rugby Team?
There are 15 players on a rugby team. There are also 8 additional players who sit on the bench and are used as substitutions. There also 10 different rugby positions, each having its own role and set of responsibilities. 
If you have trouble remembering how many rugby players each team has all you need to do is look at their jerseys. Every rugby player has a unique number on their jersey ranging from 1 to 15. Unfortunately this little trick breaks down if a side makes a substitution as the bench players wear numbers ranging from 16 to 23. So if you do want to count players based on their jersey numbers make sure you do it at the start of a match.
Another interesting thing about rugby is that you can tell which position a player plays based on their jersey number. Here is a list of different numbers and their positions:
1. Prop
2. Hooker
3. Prop
4. Lock
5. Lock
6. Flanker
7. Flanker
8. Number 8
9. Scrumhalf
10. Five Eighth
11. Wing
12. Centre
13. Centre
14. Wing
15. Fullback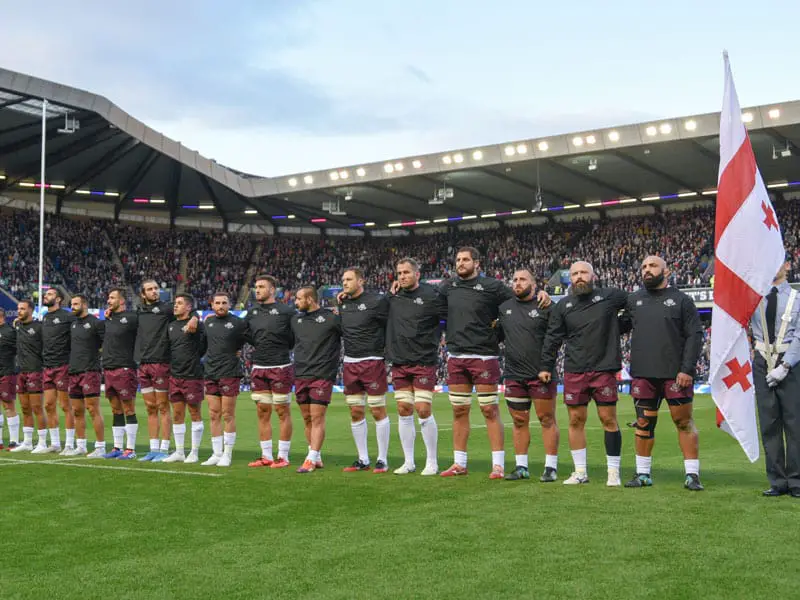 As you can see even though there are 15 players on each rugby side there are only 10 different positions. Each position has a specialized role. Let's do a quick run down on what each position is expected to do:
Props – The main role of a prop is to win the scrum for their side. They also defend close to the ruck and take the occasional hit up where they run into other opposition forwards. Props are known for their enormous weight but aren't known for their speed or agility.
Hookers – Hookers are similar to props and shine at scrum time but they have the added responsibility of hooking (hence the name) the ball with their boot to ensure the ball emerges at the back of the scrum. Hookers also throw the ball in during lineout time. Hookers have a similar build to props but tend to be a little slimmer, shorter and more agile.
Locks – Locks are the giant tall players who leap up into the air to win the ball during the lineout. The average professional lock stands at 6ft7. Locks are also known for being strong ball runners but you won't find them stepping or juking they prefer to run the ball straight and invariably come into contact with their opposition number. Locks also add some muscle around the ruck and are used as battering rams to clean out opposing players looking to steal the ball.
Flankers – Flankers tend to be the most athletic forwards. They are known for their combination of size, speed, strength and stamina. Flankers can do a bit of everything including lineout jumping, making a lot of tackles and running with the ball. Where flankers really shine is at the breakdown as they are known to cause many turnovers and generate a lot of steals for their side.
Number 8 – Numbers 8s are kind of like a fusion between a lock and a flanker. They are known for being powerful ball runners and incredibly strong in defense. You can also find them attempting steals at the breakdown and even jumping in the lineout. They tend to be a bit bigger than the average flanker but not as big as your typical lock.
Scrumhalf – Scrumhalves are the smallest players on the rugby pitch. They chase the ball around the field and pass it from the base of the ruck and scrum to either rampaging forwards eager to take a hit up or to the back line. Due to their size scrumhalves are a liability in the defense and tend to defend on the wing or behind the forwards near the ruck.
Five Eighth  – Five Eighths are the field generals, a little similar to the quarterback. They organize the defensive line and direct the attacking play. They stand quite a few metres back from the ruck and receive the ball from the scrumhalf. They then typically pass the ball to their fellow backs who are waiting on their outside. Five Eighths are also expected to be strong kickers and will kick for touch numerous times throughout a match.
Centres – There are two centres on the rugby field. The one standing next to the five eighth is known as the inside centre while the other one who stands next to the inside centre is known as the outside centre. Both of their roles are very similar. The inside centre is expected to be stronger in attack and run more straight or inside lines while the outside centre is expected to be a bit quicker and attempt to beat his opposition on the outside. The inside centre is also expected to have some play making skills while the outside is more focused on ball running.
Wings – There also two wings they stand on opposite ends of the sideline. Wings are known for being the fastest players on the rugby field and are pure ball runners. They occasionally have to make tackles but thanks to being protected by the sideline their defensive duties are limited. Their sole focus is to score tries in the corner of the field.
Fullback – Fullback is a varied position with a range of duties. They stand behind the back line and provide cover defense. They also insert themselves into different spots in the line during attack in an attempt to catch the defenders off-guard. As they stand behind the defensive they are also expected to collect the ball once it has been kicked by the other team. Most fullbacks are also strong kickers are known for their big touch finding punts and their up and under kicks.
How Many Rugby Players Are On The Field At The Same Time?
There are 30 rugby players on the field at the same time. Each side is allowed to have 15 players each. Every player must fulfill one of the 10 different positions.
Thanks to our article you should now know exactly how many players each rugby team has and the number on the field at any one time. You should also now know the role of each position and what number jersey they wear. Hope you enjoyed reading about rugby!