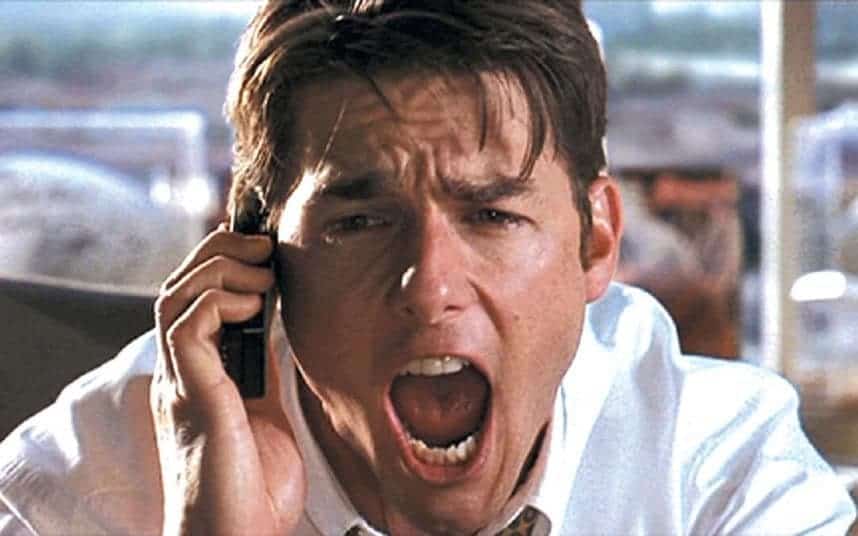 Have you ever had dreams of representing world class rugby players, negotiating multi million dollar salary packages and pocketing a percentage for yourself? Do you find yourself randomly quoting Tom Cruise in Jerry Maguire? Then becoming a rugby player's agent could be your dream job. 
How do you become a rugby agent?
To become a rugby agent you have to become accredited. To become accredited you need to fill out a form from RFU, pay an application fee of $500, take and pass exam administered by RFU. Attend a mandatory conference held by Rugby Union Players Association and pay annual fees of $1200.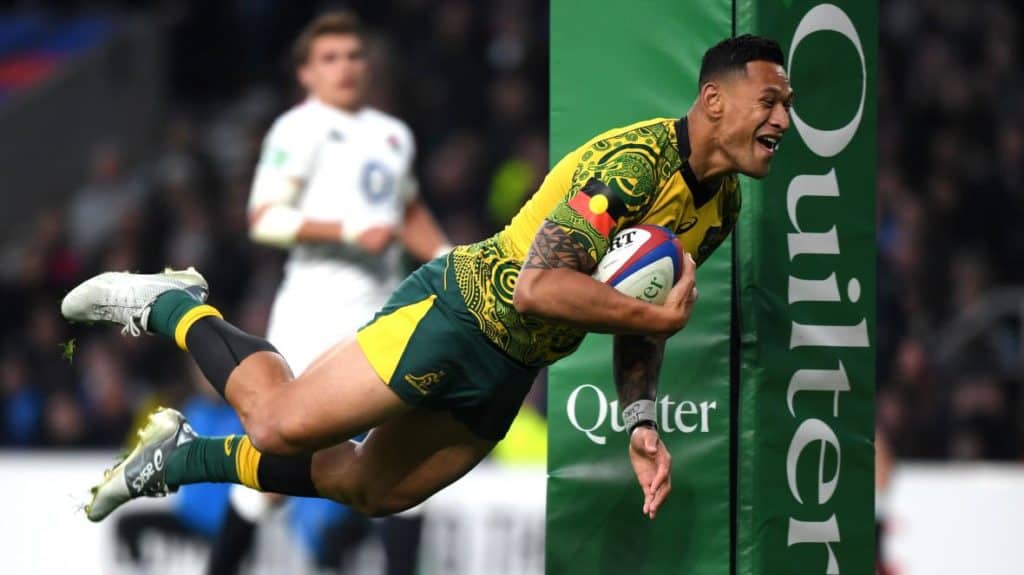 There are a number of steps you need to follow to make your dream of becoming a rugby agent come true. Lets break down in detail all the things you need to do to get your new career rolling.
Step 1.
Complete RFU application form.
Within the application form you have to include:
Provide proof of payment of the $500 application
A high quality, professional photo that is at least 35mm wide and 45mm high
Provide proof of  professional Indemnity Insurance from a legitimate insurer and with a minimum limit of indemnity of $500,000, there are a range insurers offering suitable professional indemnity insurance, however to make it easier for agents the RFU has partnered with QBE
Step 2.
After you receive an invoice following the successful payment of your agent application fee you must complete an online exam
A link to the exam will be emailed to you
The exam will test your knowledge of key Rugby AU and World Rugby policies as well as your legal obligations and duties to players
You must pass this exam to move to the next stage of becoming an accredited rugby agent
Step 3.
After passing your exam your application is sent to the Rugby Union Players Association for further review
If you pass the review you will be admitted as a provisionally accredited rugby agent, however it is contingent on you attending a mandatory conference
Step 4.
To become a fully accredited agent you need to complete one final step
You must attend the Player Agent Accreditation Conference held by the Rugby Union Players Association
After attending the conference you will pay the yearly fee of $1200
Step 5.
Congratulations you are now a fully accredited agent and you are ready to start approaching clients and negotiating big salaries for them
To ensure you maintain your accredited status you must comply with the following:
Attend the annual Player Agent Accreditation Conference, this will include training and a seminar
Successfully complete the annual Player Agent Accreditation Exam, questions are based on the key workplace documents, Collective Bargaining Agreement, and other Player and Agent Codes of Conduct and Regulations, including the Standard Player Agent Agreement.
Pay the annual renewal player agent accreditation fee – currently $100
Provide proof that your professional indemnity insurance is valid and has a minimum coverage of $500,000
If you do not complete the following you will unfortunately lose your accredited status and will be unable to represent rugby players
What Qualifications Do You Need To Become A Rugby Agent?
You do not need any formal qualifications to become a rugby agent. However, having experience, playing, coaching or working in rugby combined with a degree in business or marketing can help in getting your rugby agent application approved.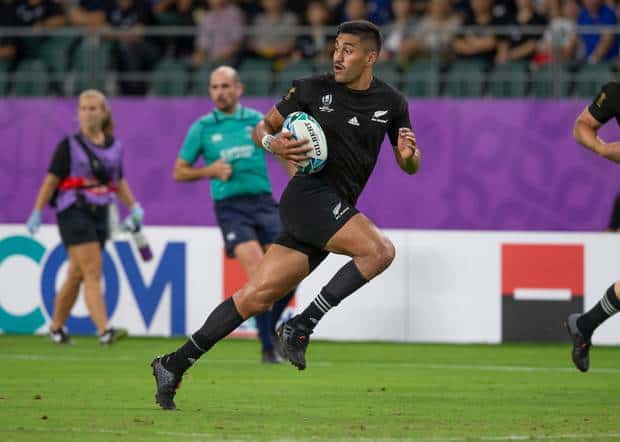 How Much Rugby Agents Make?
Rugby agents earn on average $130,000 per year. The salaries range from $50,000 all the way up $300,000. Agents will usually charge between 3% to 5% of their athletes wages.
Rugby agents usually only earn commission and charge 3% to 5% of players' wages. So there is an ability to earn huge money if your players are earning millions however there is also the chance you will earn zero if you can't get professional contracts for your athletes.
The pay structure makes being a rugby agent a stressful job with many ups and downs as big time star players get signed and big deals get inked while at the same time cash cows jump ship and big contracts fall through. An agent is always one step away from securing a big windfall or suffering a major loss.
How Do You Get Started As A Rugby Agent?
It is difficult to get started as a rugby agent as it is a small industry. The best way to break in is to get an internship at a major agency and climb through the ranks, forming relationships and learning the ropes, before starting your own business.
If you are rugby insider such as former professional player or coach it is much easier to start your own independent sports agency. You will know how the game works and with have relationships with many players and teams so you will find it easier to sign clients and secure professional contracts for your rugby athletes.
Do Rugby Players Need Agents?
Rugby agents can leverage their personal connections and insider knowledge of the game to get rugby players opportunities and higher salaries that they otherwise would not have access to. This can make rugby agents very valuable.
For example if you are a young promising rugby player from Australia and you haven't been able to showcase your rugby talents in Super Rugby and have struggled to get any game time. So you have decided to head overseas and attempt to play professional rugby in Europe.
If you just start randomly calling and emailing European coaches your chances of any of them giving you the time of day is fairly low. However, if you hire an agent who has long standing relationships with many of these coaches and is aware of opportunities that you never knew existed your chance of signing a professional contract skyrockets. 
There are many smaller leagues in Europe that can pay players fairly high salaries without an agent due to cultural and language barriers you may not have access to.
There are opportunities to earn $2000 to $4000 a month playing rugby in countries such as Spain, Italy and other less known rugby countries where the competition is not as fierce compared to the top divisions in England or France. Agents have the ability to find gaps in the market.
How Do I Find A Rugby Agent?
To find a high quality rugby agent to go to your national rugby players association website. There will be a list of accredited agents, contact them and organise a meeting. Alternatively you can ask other players and coaches for their recommendations.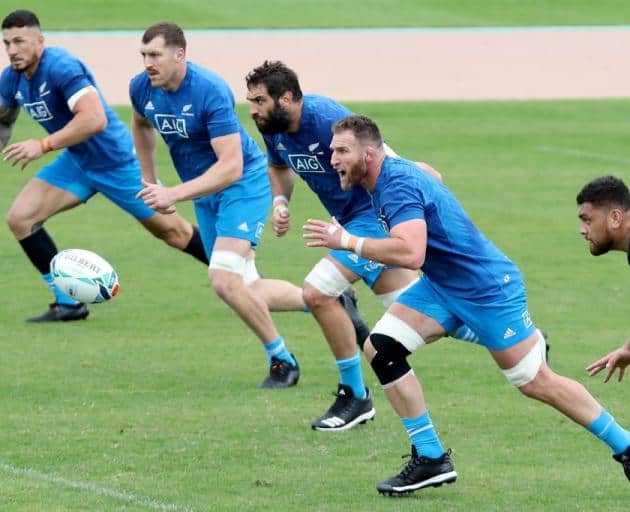 The different rugby players associations have made it very easy to find a reputable agent. On their websites they list all accredited agents with full names, emails and phone numbers. As rugby is a fairly small world the choice is not huge. You start by emailing and calling a few agents in your local area and organise a meeting. Listen to what they have to say and then make a choice after finding one that best suits your needs.
Alternatively you ask for a recommendation from other professional players or experienced coaches who have dealt with agents in the past. Word of mouth is usually your best bet as you will be relying on first hand experience to make your choice.
Conclusion
Becoming a rugby agent is fairly simple. You just need to fill out a form with the RFU, pay the fee, pass a simple exam and attend a mandatory conference. Once you have fulfilled these requirements you can start signing players and turning your dream of becoming rugby's answer to Jerry Maguire into a reality.