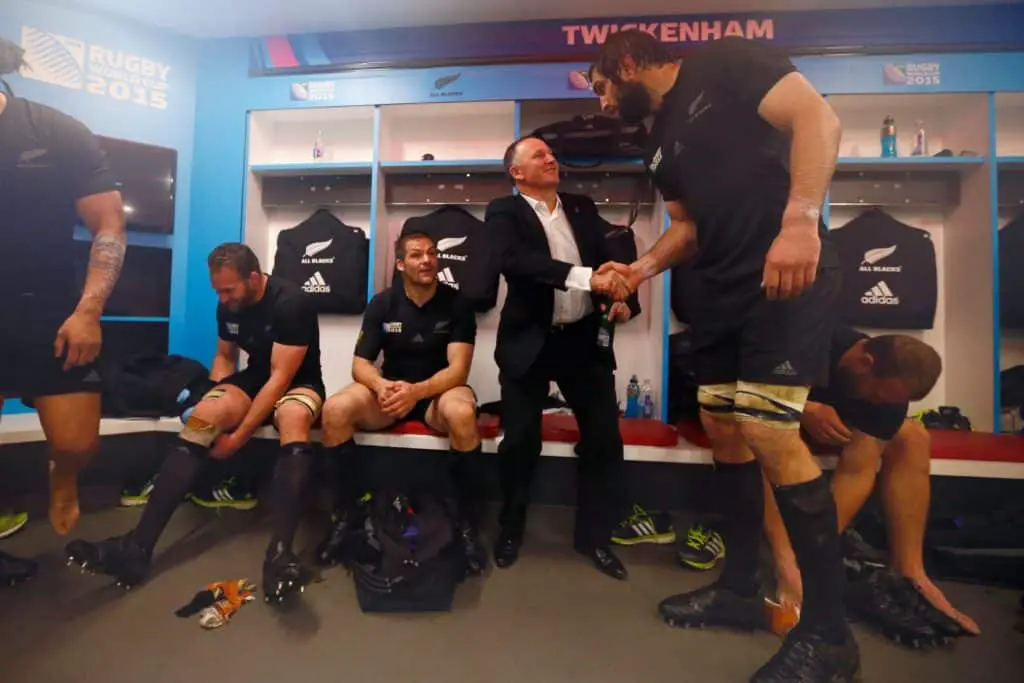 The stereotype of rugby players is that they are giants who are both incredibly strong and fast. However, is that really the case? It is time to breakdown the ideal height for rugby and see whether height is a benefit or hindrance on the rugby pitch.
Do you need to be tall to play rugby?
You do need to be tall to play rugby as the average professional rugby player is 6ft 1. Being tall is especially important if you want to be a lock who on average are 6ft 6. However, many athletes have become high level rugby players despite their small stature such as Faf de Klerk who is 5ft 6.
Height is an important attribute that rugby players need to possess. Height is correlated to size and strength both of which is vitally important on the rugby pitch. 
For example a 5 ft 5 prop is not going to be able to carry the required size needed to compete against the average professional prop who weighs a whopping 118kg. A heavily muscle bound 5ft 5 prop may only weigh 80kg and would only be able to generate a fraction of the power that an average professional prop is capable of.
A professional prop is capable of bench pressing 160kg, squatting over 250kg and deadlifting 280kg. A man of 5ft 5 is just not going to be able to lift such numbers while also playing high level rugby.
Height is also related to an athlete's speed. The shorter an athlete is the shorter their legs and stride length are. This has a negative effect on their speed. There is a reason the average sprinter is 6ft 0 (183cm) tall as this appears to be the perfect height for the best running mechanics.
Another rugby position where height is vitally important is lock. The average lock stands with his head in the clouds at 6ft 6 (200cm). This is the average height of NBA players.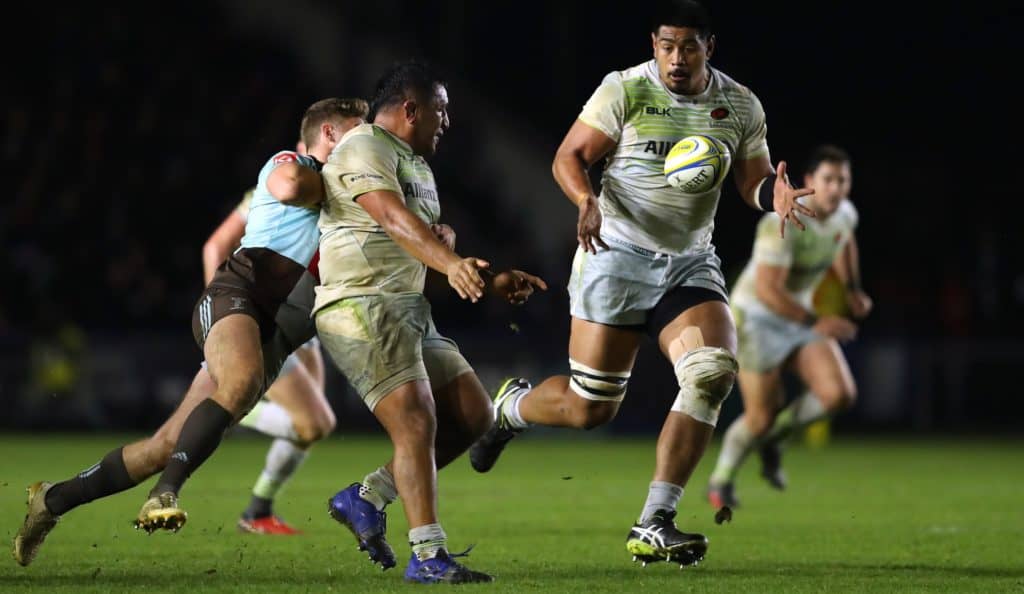 Locks need to be this tall as they are the go to option during the lineout. They use this extra height to leap above the opposition and secure the ball for their side. The extra height also means that locks are hard ball runners and enforcers during defense as they have a heavy body weight to match their height, weighing on average 117kg.
To play rugby in the forwards at a high level being tall is very important as you need to be able to maintain a high body weight while still being fast and mobile. To develop a heavy muscular frame but still being able to sprint around the rugby pitch requires height, with the average rugby forward standing at 6ft 2 (1.89cm).
Height is less important as a hooker or flanker, particularly if you are openside. However, your chances of playing as a professional hooker or flanker is drastically reduced if you are under 5ft 10.
If you are vertically challenged and you have dreams of playing professional rugby the backline is where you will want to play. Rugby backs are significantly shorter than rugby forwards and a number of short professional rugby players have found great success playing at scrum half or on the wing.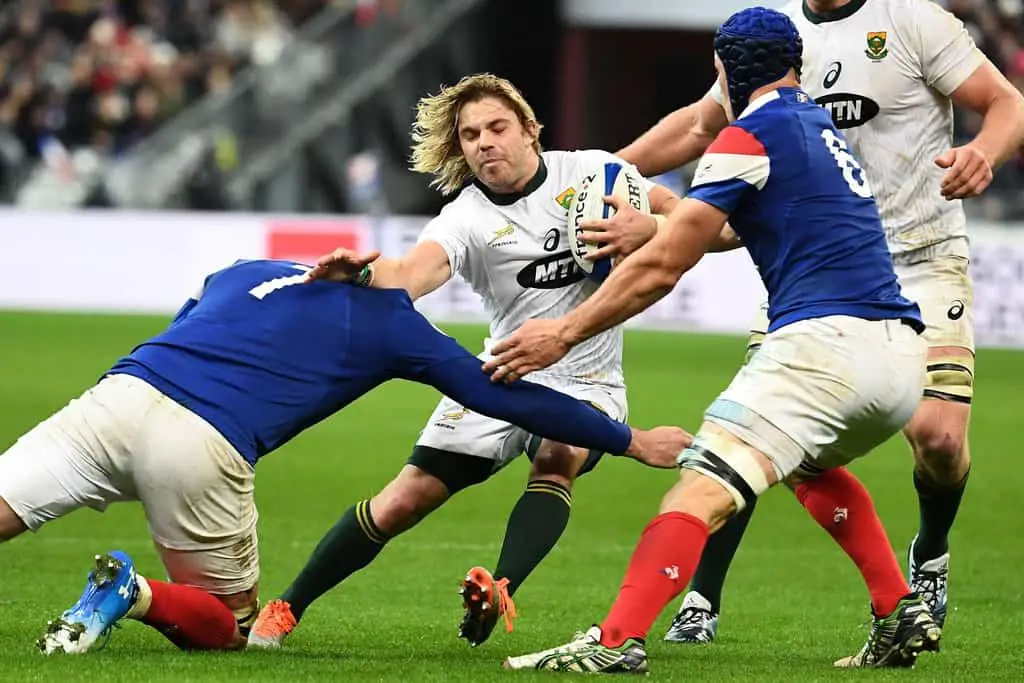 Even though backs are shorter than forwards over the years their average height has risen dramatically. Currently, the average professional rugby back is 6ft 0 (183cm). If you are quite a lot shorter than that it doesn't mean it's time to hang up your boots and give up on your dreams of signing a professional contract.
There is one position on the rugby field where being short is a benefit and being tall is a disadvantage. Scrum halves are by far the shortest rugby players and on average are 5ft 9 (176cm).
Scrum halves have to constantly bend down and quickly pick the ball up off the ground, being built low to the ground allows them to rapidly crouch down and pass the ball to their eager ball runners or spin the ball wide to their backline.
Height is a detriment for scrum halves and due to this you rarely see half backs who are over 5ft 11. So if you are short and you want to play high level rugby your best bet is to turn yourself into a half back. It worked for Faf de Klerk who at only 5ft 6 has turned himself into one of the best rugby players on the planet.
There is another position on the rugby field where short players have had a long history of success, the wing. Even though the modern winger is starting to resemble number 8s of past generations, there is still room in modern professional rugby for the short and explosive winger who has so much acceleration and an electric step that they are capable of leaving any player eating a mouthful of grass.
Two of the best short wingers in rugby are Cheslin Kolbe who stands at 5ft 7 and Sergeal Petersen who is 5ft 7.5. The South African duo may not be intimidating anyone during a staredown but they more than make up for it with their mouth watering pace. The two speedsters have left many professional rugby players looking silly as they have effortlessly sprinted past their much larger opponents en route to long range tries.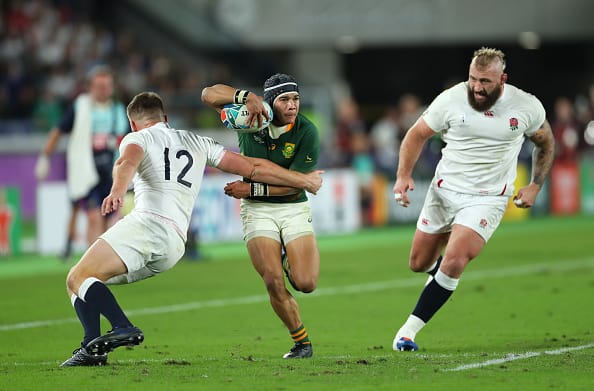 Conclusion
Being tall is an important part of rugby. Rugby players need height to allow them to build big muscular frames and to maximise their speed and agility. The average professional rugby player is 6ft 1 and the average forward is 6ft 2.
If you are short your best chance at playing high level rugby is on the wing where speed and agility can make up for any lack of height. Or at scrum half which is the one position on the rugby pitch where height is a detriment, with the average scrum half standing at 5ft 9.