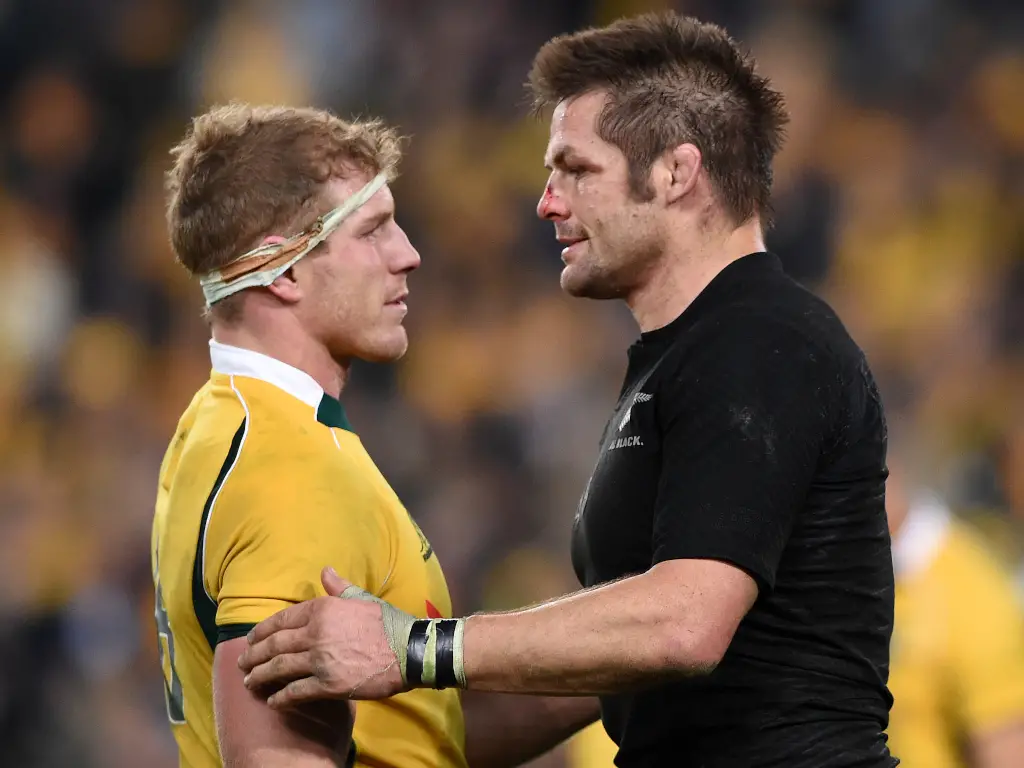 What makes a rugby game exciting?
Physicality: Rugby is a contact sport, and the physicality of the game is one of the key elements that makes it exciting to watch. The tackles, scrums, and rucks are all physical contests that require strength and athleticism.
Skill: Rugby players must have a wide range of skills, including passing, kicking, tackling, and running with the ball. The best players can perform these skills with speed, accuracy, and flair, making for an exciting display of skill and athleticism.
Strategy: Rugby is a strategic game that requires teams to make decisions on the fly based on the situation on the field. Teams must decide when to kick, when to pass, and when to run with the ball, as well as how to defend and attack.
Intensity: Rugby is a high-intensity sport that requires players to maintain a high level of energy and focus throughout the game. This intensity can lead to moments of drama and excitement, as teams battle for possession and territory.
Unpredictability: Rugby is a sport where anything can happen, and the outcome of a game is never certain. Even the best teams can be upset by an underdog, and the unpredictability of the game can make for some thrilling moments.
Here are the 10 best rugby matches of all time, in no particular order:
New Zealand vs South Africa, 2013: This match saw two of the best teams in the world battle it out in Johannesburg. New Zealand were leading 38-27 with just a few minutes left to play, but South Africa scored two late tries to level the scores. However, a last-minute try from New Zealand's Beauden Barrett secured the win for the All Blacks.
England vs Australia, 2003: The final of the Rugby World Cup in 2003 was a classic encounter between two great rugby nations. The match was tied at 14-14 with just seconds left on the clock when England's Jonny Wilkinson kicked a drop goal to secure the win for his team.
Wales vs Scotland, 1999: This match saw Scotland beat Wales 33-20 in a thrilling encounter at Murrayfield. Scotland's Gregor Townsend scored one of the best tries in rugby history, weaving his way past several Welsh defenders to score a memorable try.
New Zealand vs France, 1999: This was another Rugby World Cup semi-final that saw France upset the odds to beat the All Blacks 43-31. France produced some scintillating rugby, scoring five tries in the process, to secure their place in the final.
South Africa vs New Zealand, 1995: The Rugby World Cup final in 1995 was a historic occasion, as South Africa hosted the tournament for the first time since the end of apartheid. The match was a tense affair, with South Africa's Joel Stransky scoring a drop goal in extra time to secure the win for the home team.
Ireland vs New Zealand, 2013: This match saw Ireland beat the All Blacks for the first time in their history, winning 16-9 in Dublin. Ireland produced a brilliant defensive display, keeping the All Blacks scoreless in the second half to secure the win.
Wales vs England, 1999: This match saw Wales produce a stunning comeback to beat England 32-31 in Cardiff. Wales were trailing 31-18 with just 15 minutes left to play, but scored two late tries to secure a famous victory.
South Africa vs England, 2019: The final of the Rugby World Cup in 2019 was a one-sided affair, as South Africa dominated England to win 32-12. South Africa's defence was outstanding, keeping England scoreless in the second half to secure their third Rugby World Cup win.
New Zealand vs South Africa, 1995: This match saw the two best teams in the world battle it out in the Rugby World Cup final. New Zealand were heavy favourites, but South Africa produced a brilliant performance to win 15-12 and secure their first ever Rugby World Cup win.
Australia vs New Zealand, 2000: This match saw Australia beat the All Blacks 39-35 in a classic encounter in Sydney. The match featured some outstanding attacking rugby from both teams, with Jonah Lomu's two tries weren't enough to help his team to victory.
These matches are memorable because they showcased some of the best rugby players in the world, and produced some truly memorable moments that will be remembered for years to come. Whether it was a last-minute drop goal, a stunning individual try, or a dominant defensive display, these matches had it all, and will go down in history as some of the greatest rugby matches of all time.